SDF reports ongoing attacks against northern Syria
SDF reported continued attacks against North and East Syria by the Turkish army and allied mercenary groups.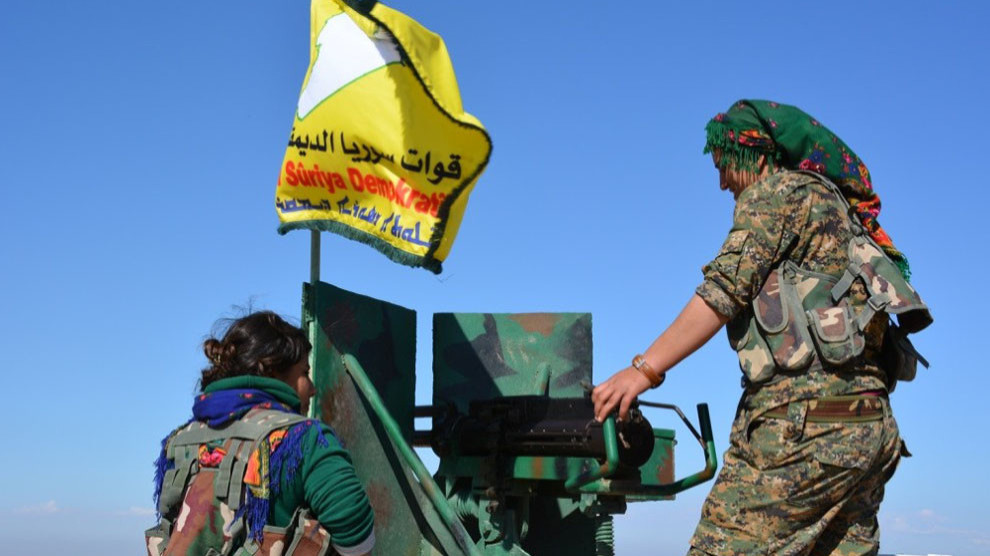 The Press Office of Syrian Democratic Forces (SDF) released the balance sheet for the past 24 hours of the Honor Resistance against Turkish genocidal campaign seeking to invade North and East Syria.
According to the statement, Turkish forces and mercenaries have continued their attacks against fronts and civilian settlements.
ZIRGAN (ABU RASSAN)
The Turkish invasion army and allied mercenaries attacked the villages of Til Mihemed, Ing El Hewa, Til El Werid and Ebdilhey with missiles, UAVs and heavy weapons.
TIL TEMİR
The Turkish invasion army and allied mercenaries carried out random attacks against civilian settlements in the vicinity of the Dawudiya village. The bombardment with tanks and artilleries caused material damage.
The attacks left six Syrian army soldiers dead and a group of others wounded in Zirgan.