SDF repel mercenaries' attacks in Arida
The attacks carried out by the Turkish state since Wednesday night against the village of Arida in Girê Spî have been repelled by the SDF. One invader was killed and two wounded.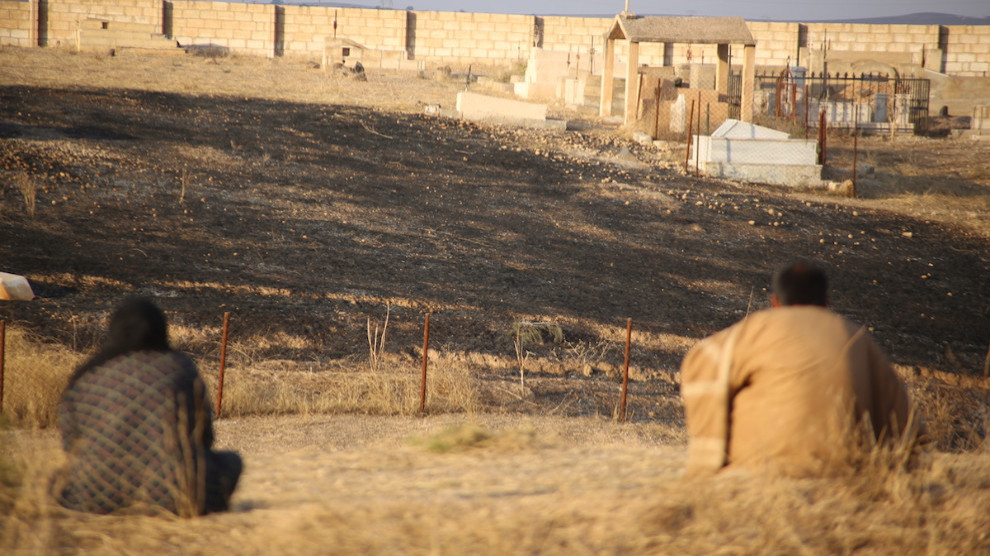 The Turkish state and its mercenaries attacked the village of Arida in Girê Sipî.
SDF fighters responded to the attacks and as a result one mercenary was killed and 2 others wounded. 
Ceasefire violation and massacres
The Turkish state has continued to carry out its attacks despite the ceasefire agreement it has made with the USA and Russia after the invasion operation it launched on 9 October. Dozens of civilians, including children, were killed in these attacks.
The SDF Press Center released on 3 December, the 47-day balance sheet of fighting. The statement highlights that the Turkish state has bombed the areas covered by the ceasefire and civilian residential areas with howitzer and mortars 147 times. In addition it has carried out attacks with armed drones in 42 occasions killing 68 civilians.
According to the balance sheet covering 17 October-2 December, 214 civilians were injured.
The occupying state has bombed civilians in Til Rifat on 2 December killing 10 people, 8 of them children.