SDF fighters: Turkey tries to widen occupation attacking Ayn Issa
The occupying Turkish state continues its attacks against North and East Syria. Ayn Issa and Girê Sipî are bombed almost on a daily basis. According to SDF fighters, the Turkish state wants to deepen its occupation.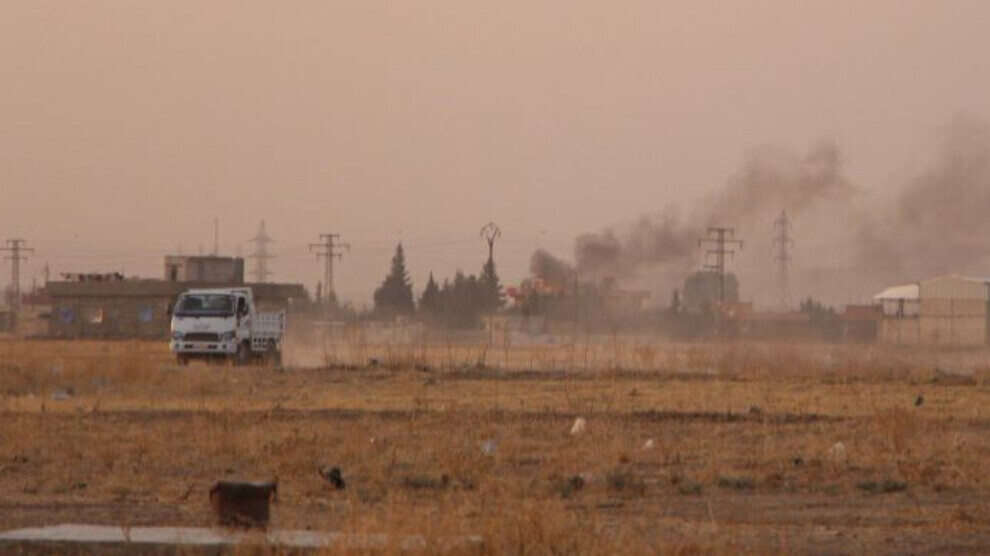 The Turkish state has escalated its attacks on Ayn Issa and Girê Spî in recent weeks. While villages and the center of Ayn Issa as well as the M4 international road were bombed with heavy weapons, there have been also infiltration attempts.
Evaluating the attacks of the Turkish state, Ayn Issa SDF commander Karker Andok confirmed that these have recently intensified.
Commander Karker Andok said that the SDF are ready to respond against any possible attack and they will use their self-defense rights. He added: "In this last period, the attacks of the Turkish state and its mercenaries against Ayn Issa have intensified. Of course, the purpose of these attacks is to expand the borders of the areas Turkey occupies, to break the area between the M4 international road and the Jazira region and to deepen the occupation. The Turkish state doesn't only carry out war, it actually wants to kill every living creature on these lands, attacking people's places with heavy weapons, bombing villages and civilian homes. Despite the agreement signed, the Turkish state attacks these areas with any mean, yet the Russian and Syrian regimes, which have forces in the area, remain silent."
Commander Andok continued: "The occupying Turkish state has established military bases in many places, and they have come close to the city center of Ayn Issa, in fact they are just two kilometers away. They want to increase their military bases. They have established 5-6 military posts so far. Yet Russia and the regime do not take any stand against this. The main aim here is targeting the peoples of North and East Syria, and in particular the SDF and the Kurdish people. However, we, as the fighters and children of this people, will continue to resist and protect our people to the end."
SDF fighter Murat Manbij reminded that the Turkish state has invaded and plundered the cities of North and East Syria, starting with Afrin, for four years.
SDF fighter Manbij said: "In the last period, attacks against Ayn Issa have become daily. In this last period, there have been two attempts to infiltrate the invasion. Turkeys used all its technological power, but the SDF fighters responded very strongly and foiled the attempts. These attacks are not only against SDF fighters but also and especially against the people, against the places where the people live."
Fighter Manbij added: "However, as the SDF fighters resisted against all these attacks, the people also resisted. Who are the SDF fighters? We are the children of this people and we come from among this people. For this reason, the people stand with its own children. SDF fighters counter the invasion attacks 24 hours a day and respond strongly to any attack. However, despite the presence of Russian and Syrian regime forces in this area at the same time, so many civilians suffered, injured and lost their lives as a result of the attacks of the Turkish state. No attitude is put forward by either Russia or the Syrian regime. We, as the children of this people, will continue to defend our people to the last drop of our blood to defend our lands."