SDF arrests two dangerous ISIS leaders in Heseke countryside
Two terrorists were captured and weapons seized during SDF operations in Heseke. The operations were supported by the international coalition against ISIS.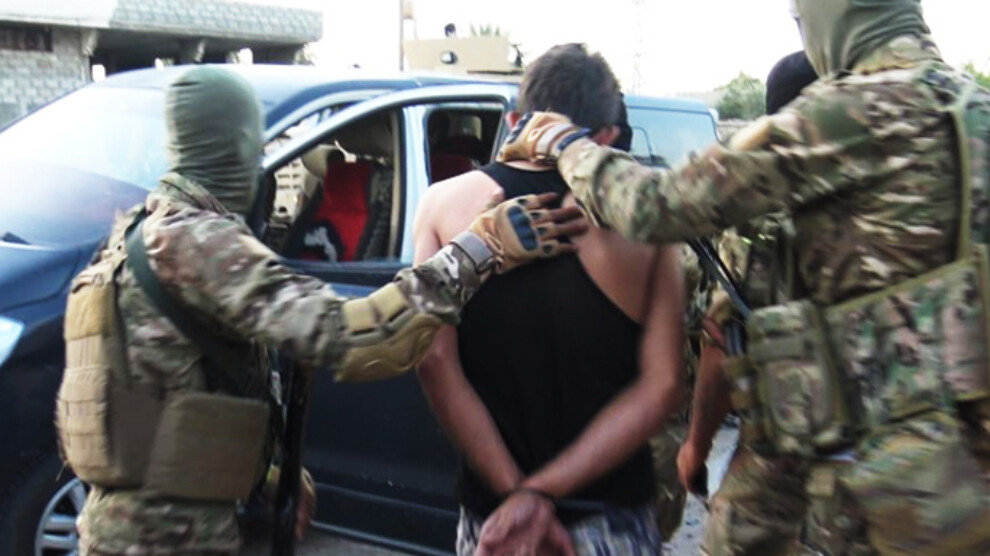 With air support by the International Coalition, the Counter-Terrorism Units of the Syrian Democratic Forces (SDF) conducted two separate security operations.
According to the statement released by the SDF Press Office, the first operation was in Markada countryside, south of Heseke (al-Hasakah) which resulted in arresting one of Daesh's (ISIS) leaders who was responsible for transferring weapons to the terrorist cells in the north and eastern Syria and ordering them to commit assassinations to destabilize the security and stability of the region. Several weapons and equipment were confiscated during the operation.
The second operation was in al-Sawi village, al-Hol countryside, east of al-Hasakah, and resulted in arresting another dangerous terrorist leader affiliated with Daesh cells who are responsible for smuggling Daesh's leaders and members from the camp and committing assassinations inside the camp. Technical equipment was confiscated during the operation.
These two operations came under continuous joint work with the International Coalition to eliminate terrorism and establish security and stability in the region.