SDF arrests eight ISIS members in security operations in Deir ez-Zor and Heseke
A series of security operations by SDF against ISIS cells in Deir ez-Zor and Heseke.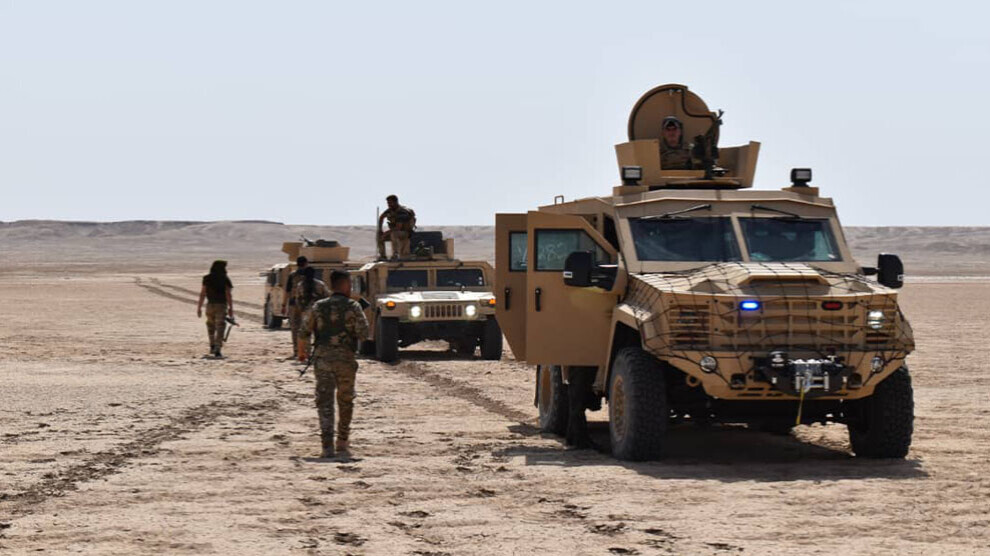 The security operation conducted by SDF and ISF aims to ensure continued security and stability in the region and to combat Daesh terrorism seeking to target civilians and security and military forces in north and eastern Syria.
Between June 5th and 9th, Syrian Democratic Forces (SDF) launched a series of security operations targeting a number of ISIS terrorist dens and mercenaries in Deir ez-Zor and Heseke areas during which they were able to arrest a number of terrorists and confiscate a quantity of weapons and documents.
The statement published by SDF Press Office on Wednesday said the following:
"With support and air surveillance of the International Coalition against Daesh, the operations began in Jadeed Akeidat area in Deir ez-Zor countryside, where our forces arrested a Daesh member active in planning operations and activities targeting the security and stability of the region.
Our special forces arrested four members of Daesh (ISIS) cells in al-Shuheil area, Deir ez-Zor eastern countryside. The cell was responsible for manufacturing of IEDs and mines, where their weapons and equipment were confiscated.
The Counter-Terrorism Units of People's Protection Units (YPG) also arrested a security emir of Daesh terrorist Organization in al-Balalya village, Marcada countryside, south of al-Hasakah city. He was responsible for planning assassinations and conducting operations targeting various areas in Deir ez-Zor, as well as communicating with terrorist cells and their leaders in Deir ez-Zor region.
During a security operation in Deir ez-Zor countryside, special units of Internal Security Forces (ISF), in turn, arrested two members of Daesh responsible for recruiting elements and facilitating the work of cells seeking to undermine security efforts.
The security operation conducted by SDF and ISF (Asayish) aims to ensure continued security and stability in the region and to combat Daesh terrorism seeking to target civilians and security and military forces in north and eastern Syria."