SDF: 22 ISIS members killed in Hesekê
22 terrorist attackers have been killed in today's clashes in the vicinity of Al-Sina prison.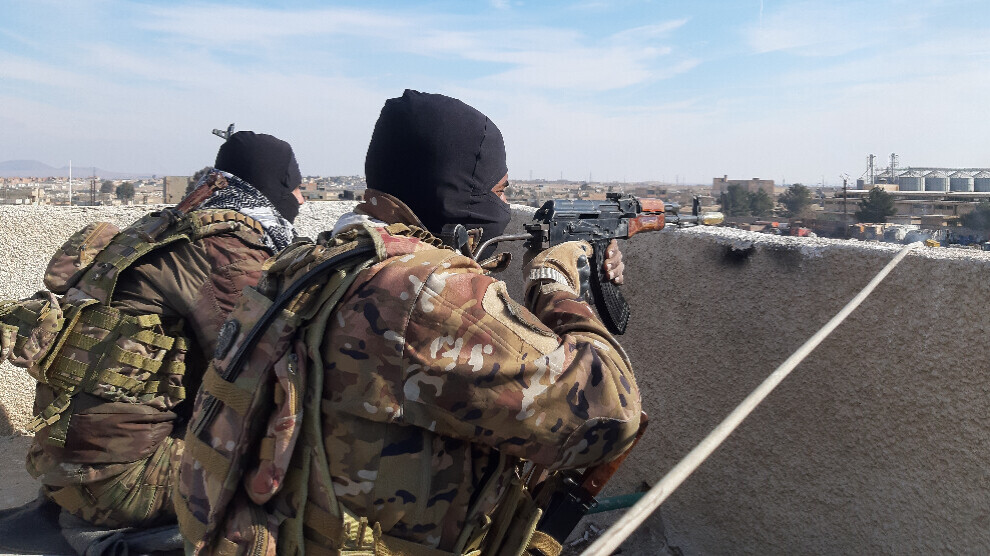 The Syrian Democratic Forces (SDF) Media Center released a statement providing the latest information about the ongoing battle in Hesekê following an attack and mass outbreak attempt by ISIS terrorists in Sina prison.
"Early this morning (January 22, 2022), violent clashes between our forces and the terrorist attackers erupted in al-Sina'a -Geweran prison, al-Hasaka, during which our forces managed to retake several points on the northern side of the prison. The clashes resulted in neutralizing 22 terrorist attackers, capturing one terrorist, and confiscating a vehicle loaded with weapons and ammunition belonging to the terrorist attackers in addition to several explosive belts," said the SDF statement on Saturday.