Russia hits Turkish forces in Idlib as regime advances towards M4
Having secured control over the Aleppo-Damascus (M5) highway in Idlib with Russian and Iranian support, Syrian regime forces are advancing towards the Aleppo-Latakia (M4) highway south of Idlb.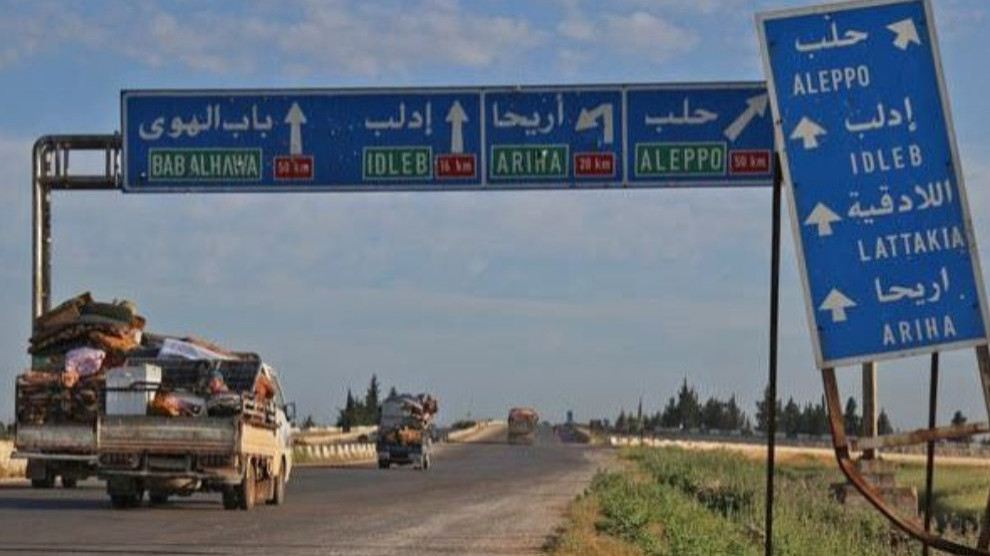 According to reports, Syrian forces have advanced further south of Idlib city, under a cover of Russian airstrikes and captured the areas of Sheikh Damis, Hantutin, Rakaya, Tal Al-Nar, Kafr Sajna, Sheikh Mustafa and Naqir.
TURKEY SETS UP NEW POSTS IN SOUTH OF IDLIB
In the meantime, the Syrian Observatory for Human Rights (SOHR) reports that the Turkish army has set up four new military posts in Ehsim, Kansafrah, Kansafrah and Al-Bara areas in the southern countryside of Idlib amid an ongoing advance of regime forces in the region.
In addition, a Turkish military convoy consisting of more than 100 vehicles entered Syrian territory last night heading to the area of Jabal al-Zawiya.
AIR RAIDS CONTINUE
Reports say that Russian jets targeted places in Ihsim, Al-bara, Faterah, Kawkaba, Muhambal, Kafr Nubl, Hazarin, Basqala and the vicinity of Maarrat Hurma in Idlib countryside, and Shir Mghar in Hama countryside, in the early hours of Monday morning. The same areas are under rocket shelling by regime forces.
SOHR: 10 TURKISH SOLDIERS KILLED AND INJURED
The Syrian Observatory documented the killing and injuring of nearly ten Turkish soldiers as a result of airstrikes carried out by Russian and Syrian regime jets on the Turkish post in Kansafra area in southern sector of Idlib countryside. Several Turkish vehicles were burned and damaged as well.
TURKISH ARMY ATTACKS REGIME-CONTROLLED AREAS
SOHR reported earlier that Turkish forces and proxy factions carried out a new ground attack on regime forces-controlled Al-Nayrab town in eastern sector of Idlib countryside.
RUSSIA AND TURKEY PREPARING TALKS
In the meantime, Russia and Turkey are preparing talks on how to de-escalate fighting in Syria's Idlib province, said Russian Foreign Minister Sergei Lavrov on Monday.
"Another series of consultations, which we hope will lead us to an agreement on how to ensure that this is indeed a de-escalation zone and that terrorists do not operate there, is being prepared now," Lavrov said at a joint press conference on Monday.
"Now the next series of consultations is being prepared, which we hope will be able to lead us to an agreement on how to ensure that this really is a de-escalation zone and that terrorists do not control it," Lavrov said.
"From the agreements that were reached back in September 2018 and re-confirmed a year later, it was clear that the de-escalation zone was turning into an escalation zone, because from there the militants, who did not want to separate themselves from any groups, attacked targets outside the zone. Nobody ever agreed, within the framework of the agreements reached between the Russian and Turkish presidents, that terrorists would not be retaliated if they act in the way they began to act, so there was nothing unexpected for anyone, I am sure that the Turkish military, who work on the ground, see and understand everything perfectly," Lavrov said.