PYD: Lessons should be taken from the Kobanê resistance
The PYD declared that the Kobanê resistance has become a symbol of Kurdish people's freedom and said, "There are lessons that should be taken from the Kobanê resistance."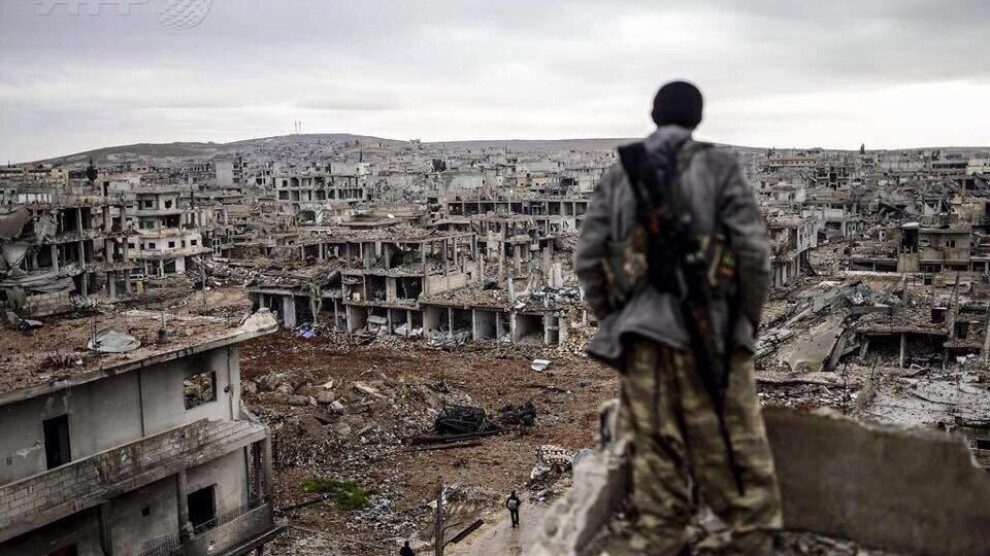 The Democratic Union Party (PYD) General Assembly issued a written statement to mark November 1, World Kobanê Day.
The statement published on Saturday said, "November 1, World Kobanê resistance day, which was established at the Kurdistan Congress convened in the European Parliament in 2014, became a symbol of the fight against terrorism. On November 1, supporters of democracy and independence flocked to the streets and  expressed their support for the Kurdish people."
The statement underlined that the epic resistance of the Kurdish people was heard by the entire world with the Kobanê resistance, calling the resistance also a symbol and example for oppressed peoples.
Noting that the resistance in Kobanê is a symbol of humanity's victory, the statement remarked that the struggle is a representation of the Kurdish people's free will.
"We are grateful to all of the freedom martyrs and injured who contributed to the Kobanê struggle becoming a legend," said the PYD and emphasized that the only way to achieve freedom, democracy, and people's solidarity is to embody the Kobanê resistance spirit. The party called for lessons to be taken from the unique historic resistance.