Protests in northern Syria against Turkish invasion operation in Gare
In northern Syria, a variety of protests are taking place against the Turkish invasion of the Gare region in Southern Kurdistan. The youth movement has called for mobilization, and internationalists have also spoken out at an action in Dêrik.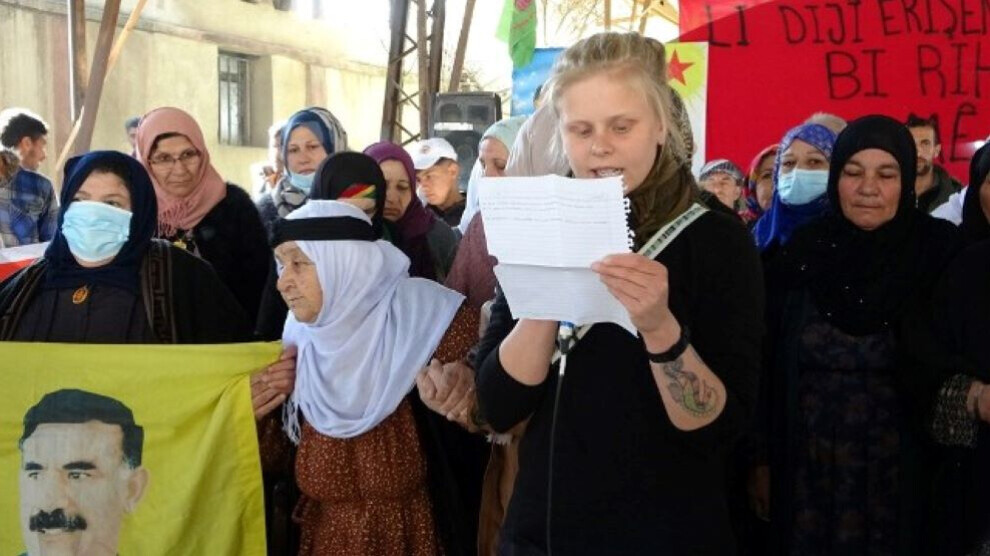 Protests against the Turkish invasion of the Gare region in Southern Kurdistan are taking place throughout the autonomous region of northeastern Syria. The Revolutionary Youth Movement of Syria has called for mobilization and is carrying out activities in various locations.
A mobilization tent has been set up in Dêrik, which has been visited by hundreds of people. In addition to the youth movement, the Council of Martyrs' Families, the women's umbrella organization Kongreya Star and the PYD are also involved in the organization.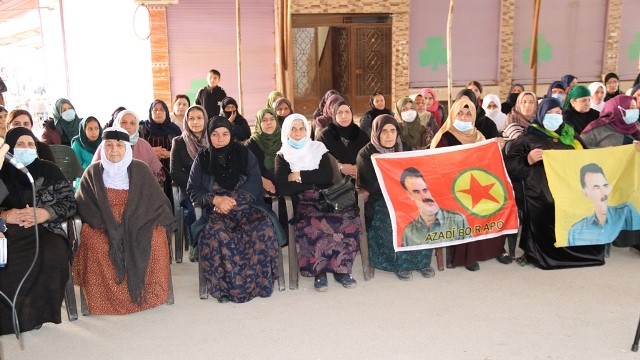 A group of internationalists also came to visit the action. On behalf of the group, Avaşîn Nûjiyan read out a statement calling the Turkish state's military operation launched on February 10 in the guerrilla area of Gare a continuation of the international plot against Abdullah Öcalan. He said that the Kurdish liberation movement has not retreated from the occupiers so far and will not do so.
In Sherawa, a district only partially occupied by Turkey in the canton of Afrin, thousands of people took to the streets on Friday under the slogan "Down with the international plot and treason". The demonstration took place on the occasion of Abdullah Öcalan's deportation to Turkey 22 years ago. For the current occasion, the demonstration also protested against the Turkish invasion of Gare and condemned the collaboration of the Southern Kurdistan's ruling party KDP. The participants carried pictures of Abdullah Öcalan and the martyrs of the resistance against the occupation of Afrin.