Protest march in Shehba against Turkish invasion attacks
Shehba people held a march in protest at invasion attacks against southern Kurdistan (Bashur) and Maxmur and saluted the guerrilla resistance.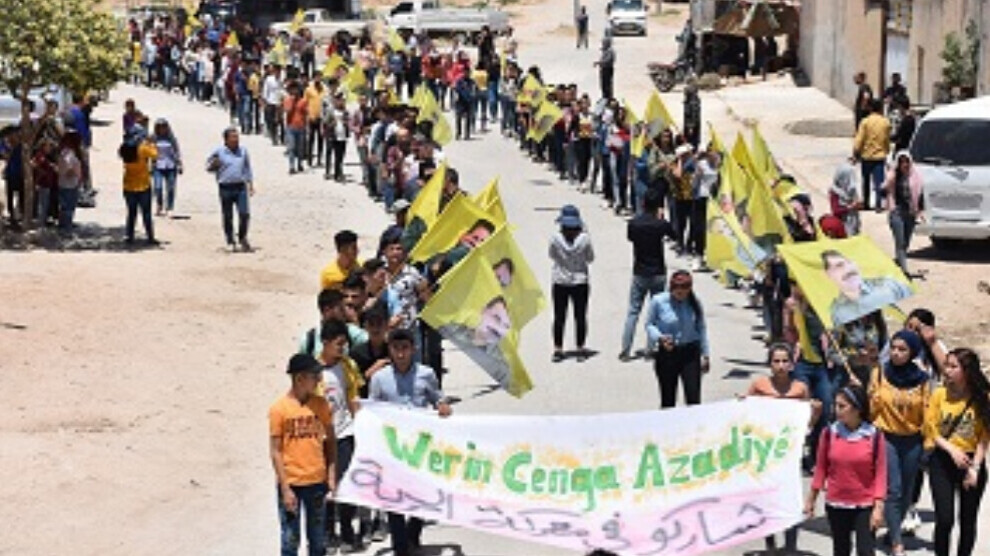 Afrin Region Democratic Society Educational Committee (KPC-D) held a march with the slogan "Join the Fight for Freedom" in Ehdas district of Shehba Canton. During the march, the activists protested the occupant Turkish state's attacks on southern Kurdistan (Bashur) and Maxmur. The march evolved to a demonstration at the park in Ehdas district center.
The statement read by the activists at demonstration stressed that the willpower of Kurdish people cannot be broken despite all invasion attacks, saying, "The occupant Turkish state aims to occupy the entire Kurdistan territories. It intends to annex our lands to Turkey borders. However, the HPG and YJA STAR guerrillas wage a great resistance against the invasion. The guerrilla resistance will certainly achieve victory."
The demonstration ended with slogans saluting the guerrilla resistance.