People of Dirbêsiyê ready to defend their land
The northern Syrian city of Dirbêsiyê is threatened by a possible Turkish invasion. The people have built up their defense units. Berxwedan Korşit, one of the commanders of the units, announces resistance.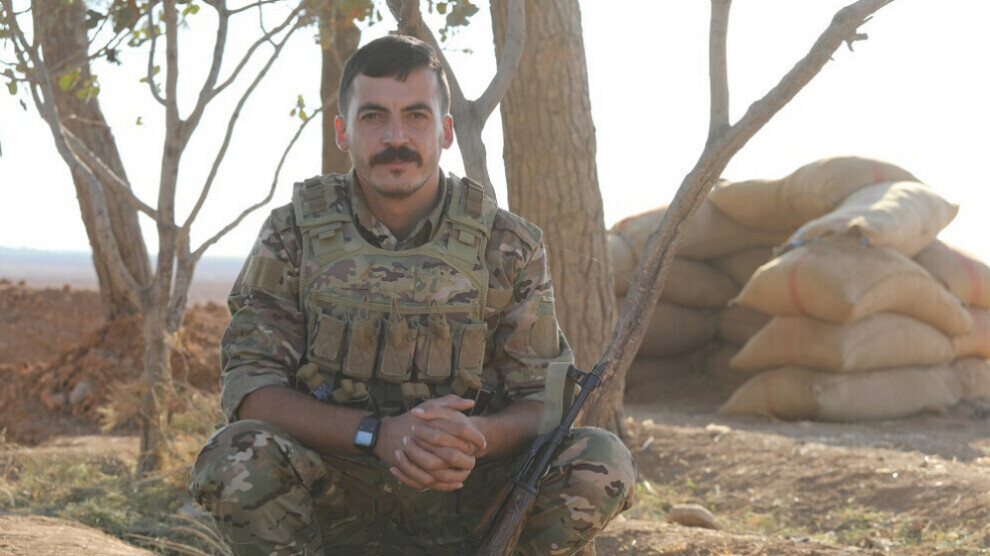 The city of Dirbêsiyê in the northern Syrian region of Jazira is divided directly from the Turkish-Syrian border through Kurdistan. The northern Kurdish part is now called Şenyurt. The Turkish army and its mercenaries have expanded their military activities more and more in recent weeks and a new invasion against the self-governing areas appears to be imminent. In contrast, the people of Dirbêsiyê have built up their own defense forces. Berxwedan Korşit is one of their commanders. "I was born in this city and spent my childhood on these streets. We won't leave our people behind."
Korşit spoke to ANF about the preparations in Dirbêsiyê: "The people are carrying out great preparations against an attack to prevent what happened in Afrin and Serêkaniyê. Thousands have gathered together and built units to defend their city. Nobody answered the calls for help coming from the people of Afrin and Serêkaniyê. That is why people organize themselves to protect themselves. The people here no longer expect anything from anyone. I do my part as the defender of my city, my country, these people and their values."
"Turkey intends to occupy Dirbêsiyê"
Korşit summarizes the reasons for the threatened attack on Dirbêsiyê with the following words: "The reasons why the Turkish state occupy Dirbêsiyê are both historical and geographical. The people in the city and the surrounding villages have a long history. With these attacks, the Turkish state aims at erasing this story. History is to be buried and people are to be murdered. This city was previously divided into two parts. Just as they divided Serêkaniyê / Ceylanpınar, they also drew a border through our city. They now intend to occupy the other half."
"We will all stand together against the occupation"
Commander Korşit continues: "When I do my service here in the defense of the city, I keep thinking about my childhood, and I draw strength from there. I will not leave this city where there are so many memories for me and my friends. Happy memories, laughing together, walking along these streets... I got the strength to sacrifice my life for this piece of land. We used to say 'victory or death'. Now we no longer accept death and say 'victory or victory'. We are ready as children of this country. We will oppose this invasion. We will not retreat. We will all resist together."