People in North-East Syria in need of aid after deadly earthquake
AANES representative Khaled Derviş condemned the Turkish attacks on the earthquake zone in northern Syria and called for rapid aid for the self-governing autonomous region.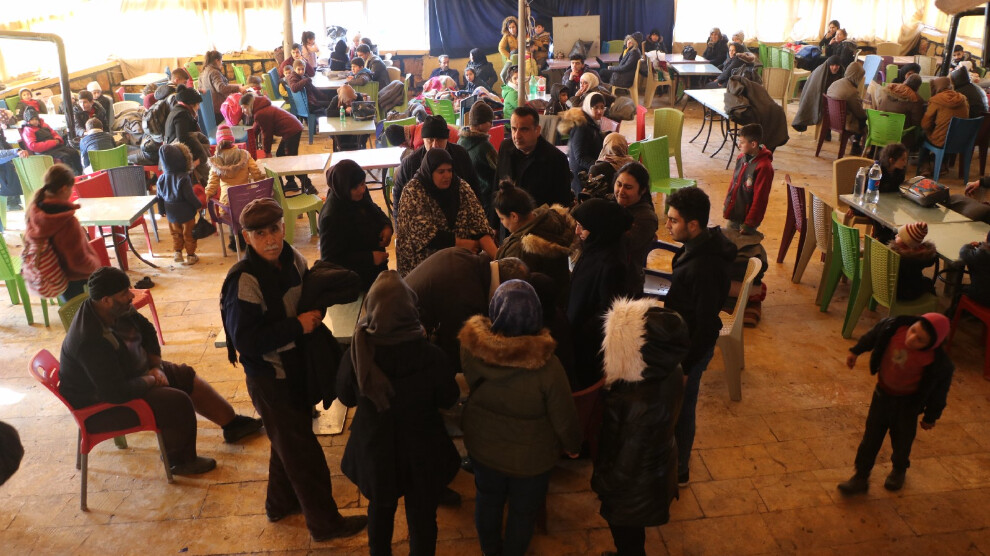 The severe earthquake in the border region of Turkey and Syria also affected the regions of the Autonomous Administration of North and East Syria (AANES). In addition to Turkish-occupied Afrin, the cantons of Shehba and Kobanê were also affected. In the self-administered districts of Sheikh Maqsoud (Şêxmeqsûd) and Ashrafiyah (Eşrefiyê) in northern Aleppo, at least six people have died and eleven others injured. The exact number of victims is unclear as recovery operations continue.
On Monday night, Turkey attacked with artillery the village of Tel Rifat, which is located in the earthquake-affected region of Shehba. Xalid Derviş, the AANES representative in Germany, said: "We strongly condemn Turkey's attacks. They come in a situation where many people have lost everything due to the earthquake. At this time, people should help each other and not fight wars."
At the international level, humanitarian support for the victims of the earthquake is underway. Many countries have already pledged millions in aid.
"We have not received any aid from abroad so far, neither from Germany nor from the European Union. But the situation in northern and eastern Syria is dire. There is a lack of shelter, food and medicine. Humanitarian aid must not be politicised and should reach the people quickly," Derviş said.