Occupation forces bomb Til Rifat
The Turkish army and allied mercenaries continue their attacks against North and East Syria in violation of international law.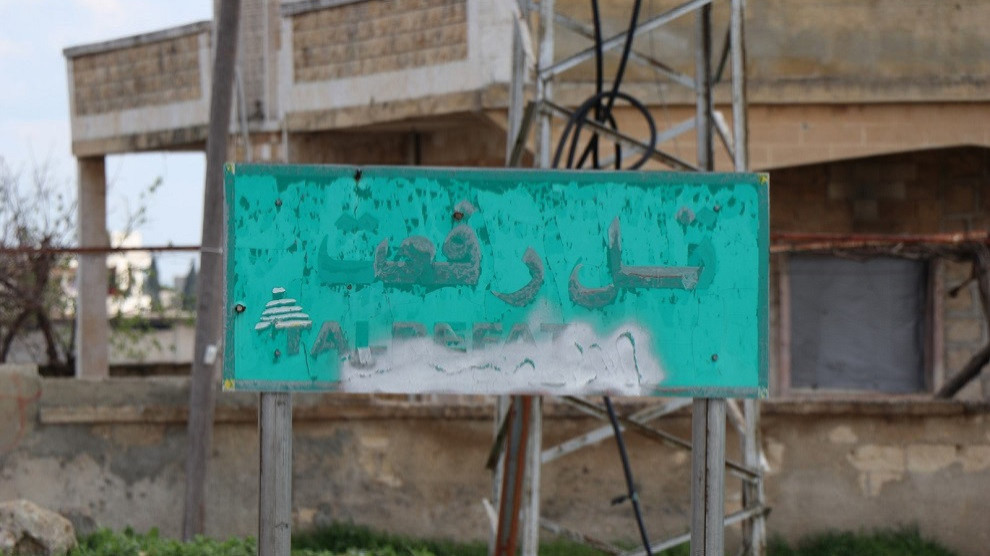 The occupation forces have carried out an aggression in the Shehba region early Saturday afternoon. The mortar attack targeted the town of Til Rifat and the village of Sheikh Issa.
Further details about the bombardment were not immediately available.
On 2 December 2019, the Turkish army committed a massacre of refugees from Afrin who had sought protection in Til Rifat town in the northern Syrian canton of Shehba. Eight children between the ages of three and 15 and two adults were killed in an artillery fire.
As part of worldwide measures to contain the spread of the coronavirus, UN Secretary-General António Guterres called for a global ceasefire on 23 March and called on the parties to the conflict to cease hostilities, saying; "End the sickness of war and fight the disease that is ravaging our world. It is time to put armed conflict on lockdown and focus together on the true fight of our lives. Silence the guns; stop the artillery; end the airstrikes. This is crucial."
In Syria, the Syrian Democratic Forces (SDF) responded by declaring that they would follow the UN appeal in the autonomous region and calling on all other parties to the conflict to immediately observe a humanitarian ceasefire. But so far the other warring parties have ignored this outstretched hand.
In the cities of Serêkaniyê (Ras al-Ain) and Girê Spî (Tal Abyad), which have been included in the Turkish occupation zone in North-East Syria since October 2019, and in the self-governing areas along the Turkish-Syrian border, significant military activities of Turkey's jihadist proxy army ("Syrian National Army", SNA) are taking place.
Turkey is using the Corona pandemic to expand its zone of occupation in the midst of the crisis. Despite warnings that a Covid-19 outbreak in Syria would pose a deadly threat to 6.5 million internally displaced persons suffering the effects of nine years of war, and a renewed appeal by the UN that a cessation of fighting could help create the conditions for the provision of life-saving aid, Northern and Syria continue to be under attack.