"No solution possible in Syria without the Autonomous Administration"
Syrian politician Firas Qesas remarked that no solution is possible in Syria without the Autonomous Administration that offers the rightest solution ways to the crisis in the country.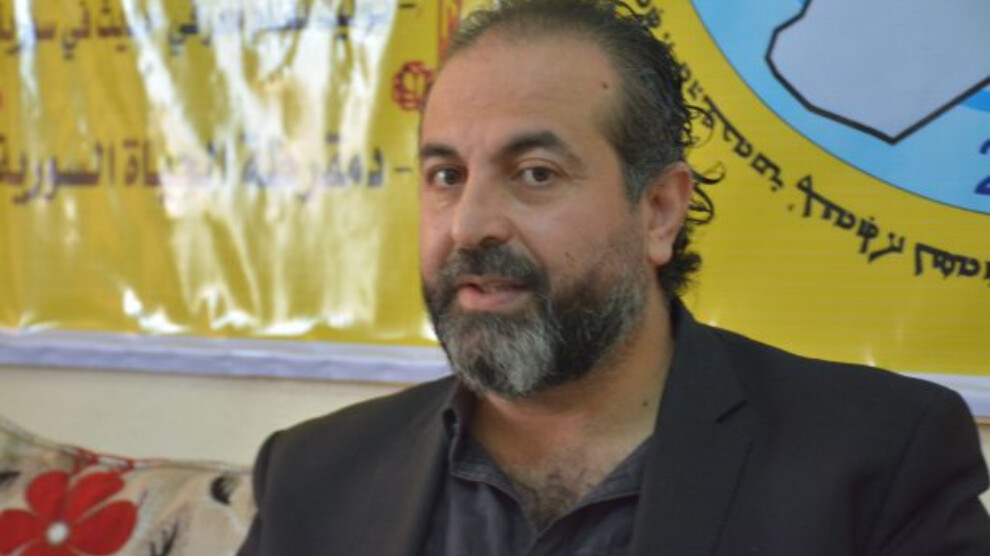 The Autonomous Administration of North and East Syria, since established in 2014, has substantiated to be a model for an alternative solution in Syria. The Autonomous Administration which has established security in the region with the institutions it established, has remarkable increased the welfare level through successful economic policies level in comparison with the areas controlled by Damascus government. Nonrecognition of the Autonomous Administration in spite of its proved achievements means insistence on deadlock.
'THE SOLUTION IS OBVIOUS'
The president of Syrian Contemporary and Democratic Party Firas Qesas assessed the issue for ANHA stated that the Autonomous Administration is the most convenient project for a solution to Syria crisis. He expressed that the Autonomous Administration proved itself in a large territory in Syria and the projects developed by the Autonomous Administration are the keys for the deadlocked problems in Syria crisis.
'NO SOLUTION POSSIBLE WITHOUT THE AUTONOMOUS ADMINISTRATION'
Qesas emphasized that the Autonomous Administration is required for the solution of many problems in the region, especially the case files of ISIS gangs. He continued, "The Autonomous Administration took a significant role to implement justice and democracy in the region. ISIS terror was brought to an end thanks to the Autonomous Administration. Therefore, it's not possible to develop a solution in Syria without the Autonomous Administration. There are several crises in Syria and these continue to grow every day. Solution of these crises ongoing for many years is only possible through the implementation of a systematic model. Not only in a theoretical way, but also in practice, the Autonomous Administration demonstrated its ability to resolve the problems."
'OUR EXISTENCE DEPENDS ON THE EXISTENCE OF THE AUTONOMOUS ADMINISTRATION'
Qesas expressed that the Autonomous Administration has carried out successful projects in political, social, military, economic, ecologic, and sanitary fields. He added, "Our existence and nonexistence depend on the existence of the Autonomous Administration. Threats against the Autonomous Administration directly threaten our existence."