MSD: Turkish aggression dispels hopes and endeavors to end war
MSD condemned the intensified Turkish attacks, affirmed SDF's legitimate right to defend the land and prevent Turkish occupation. MSD called on Russia and US to stop the attacks, warning against the consequences of this aggression.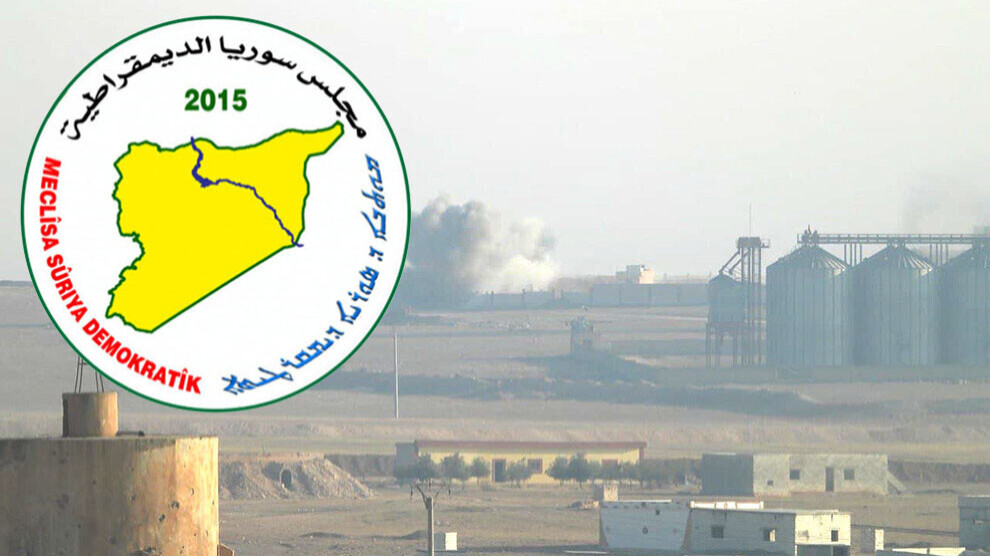 The Syrian Democratic Council (MSD or SDC) issued a statement concerning the intensification of attacks by the Turkish occupation and its mercenaries against north and east Syria.
Remarking that the Turkish state and its mercenaries have intensified their attacks on the safe areas of Ain Issa, Til Temir (Tal Tamr) and Zirgan, raising fears of a new Turkish military aggression against the region, MSD said; "These moves come by Turkey and its mercenaries despite the agreement signed by the Syrian Democratic Forces with Russia, which is the guarantor of the cessation of hostilities in the region, along with the United States of America.
The Syrian Democratic Council, while condemning and denouncing this aggressive attack, warned all world powers, including Russia and the United States of America against the consequences of "this aggression that dispels all international hopes and endeavors aimed at ending the Syrian war and reaching a political solution in the country in accordance with international legitimacy resolutions, the foremost of which is Resolution 2254".
MSD said; "The Turkish state is proving once again that it does not respect the international covenants and treaties, and that it has the aim of realizing its dreams of restoring the Ottoman Empire by occupying the Syrian regions."
The statement emphasised that: "We, in the Syrian Democratic Council, affirm the right of the Syrian Democratic Forces to legitimately defend Syrian sovereignty and prevent the occupation of its lands by Turkey. We call on both the Russian Federation and the United States of America to immediately stop these Turkish aggressive attacks and put an end to its continued violations of international law. We also call for all Syrians to stand up to the occupation, as this stage has become a test for Syrian patriotism."
RELATED NEWS: