MSD: "Damascus government defends the terrorists"
MSD denounced Damascus' statements by saying, "It is not surprising that Damascus defends these terrorists who have committed the most heinous crimes," and called on the International Community to deal more seriously with the terrorism file.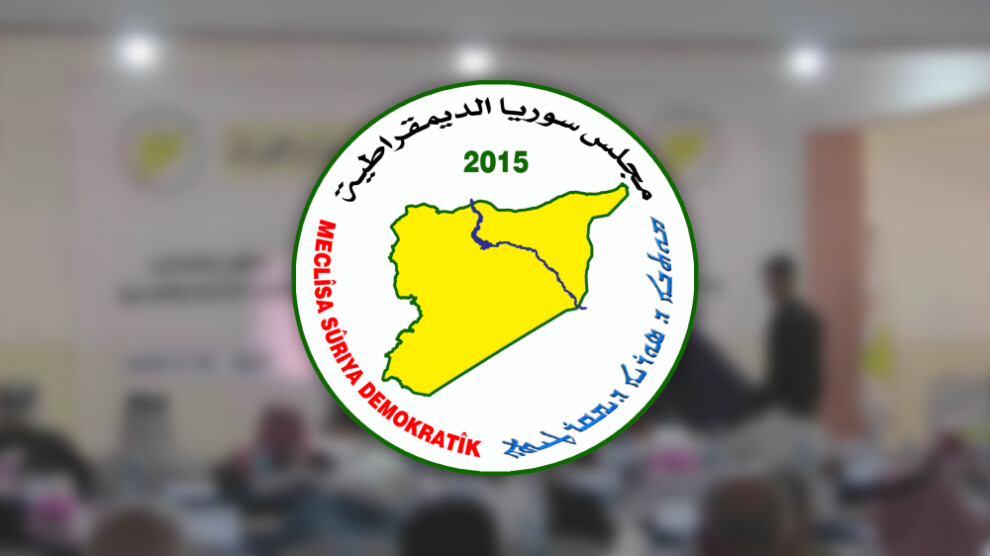 The Syrian Democratic Council (MSD or SDC) issued a written statement to the public opinion, where it clarified that the Turkish occupation state, through launching attacks on NE Syria, seeks to distract SDF's attention to pave the way for a major escape operation of mercenaries from Al-Sina`a prison in the city of Heseke, as happened in Iraqi Abu Ghraib prison.
The statement released on Monday said the following:
"The task of detaining huge numbers of ISIS terrorist elements was not an easy thing, but it is a work that major countries are unable to do as they gave up bearing their responsibilities. So, the Syrian Democratic Forces and the Internal Security Forces in the Autonomous Administration carried out the duty along with some countries of the coalition forces.
Many countries, including Turkey, did not cut off their support for ISIS, but armed and deployed them in the occupied areas as mercenaries, to devour the Autonomous Administration by planting terrorist cells to strike and blow up its national project.
It became clear that the operation in Al-Sina'a prison was planned in the cities of Serêkaniyê and Tal Abyad, with the support of groups coming from the Iraqi borders. This is clear evidence that these areas are controlled by ISIS but not anti-Regime groups.
At a time when our forces are facing the fiercest battles, the Turkish state is targeting villages of Ain Issa with artillery to distract public opinion from the battles of Al- Sina'a prison and our forces, in order to pave the way for the big escape operation as happened in Abu Ghraib prison in Iraq.
Some parties in the failed opposition and Damascus authorities are trying to describe what is happening as racial discrimination and war crimes against humanity, whereas these descriptions apply to these parties. The Damascus government killed more than half a million Syrians with its weapons, missiles and barrels in its prisons, and displaced more than ten million people with its oppression, siege and targeting of civilians in cities and villages,in hospitals, bakeries and markets. It is not surprising that the Damascus regime defends these terrorists who have committed the most heinous crimes.
With this, the Syrian Democratic Council confirms to the whole world that the ISIS threat has not ended in NE Syria, but its danger is increasing day by day. The situation requires international cooperation more than before. This region must be exempted from sanctions and supported economically, through providing infrastructure, job opportunities for people and keeping them away from the takfiri ideology.
We call on the United Nations to end the siege in northern and eastern Syria, by opening an official crossing to deliver humanitarian aid to the region.
We also call on NATO countries, Russia and the United Nations to put an end to the Turkish violations in NE Syria. We call on the International Community to support us in getting rid of these groups in the occupied areas. We also appeal to the Syrian people, who yearn for freedom and dignity, and urge them to persevere, as they did at all stages."