Member of Jaish al-Islam killed by member of Jabaha al-Shamiyah in Afrin
SOHR reports series of security chaos in the areas under control of the Tukish forces and its proxies in Afrin and the affiliated areas.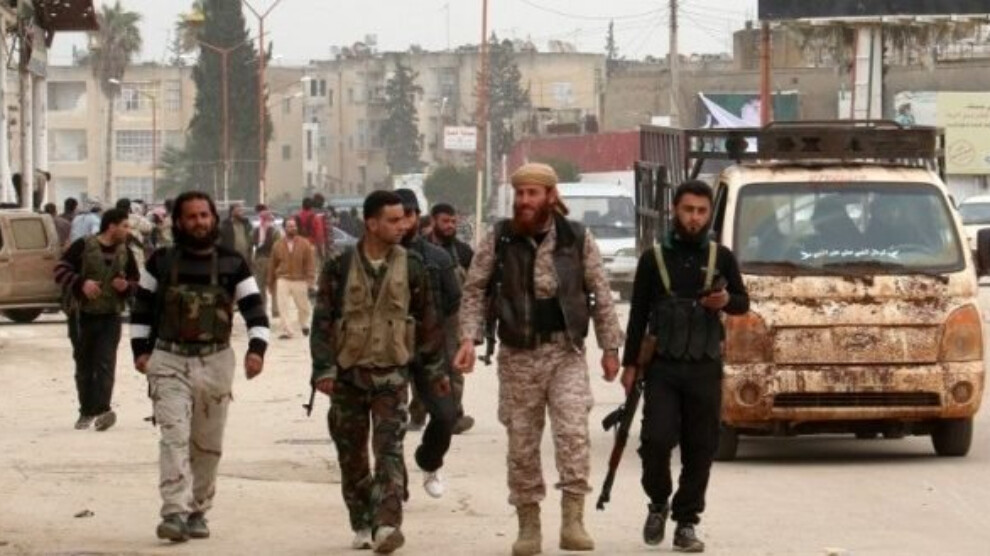 The Syrian Observatory for Human Rights (SOHR) reported that two gunmen of al-Jabaha al-Shamiyah faction have killed a young man of the displaced people in east al-Ghouta who belonged to Jaish al-Islam in the downtown of Afrin city in west Aleppo. Reasons and motivations behind the crime remained unknown.
On the other hand, according to the observatory, a girl was shot in her leg when she tried to prevent her attempted kidnap by a leader of al-Jabaha al-Shamiyah whose name is "Y.B" in Afrin on Monday. The girl was later transferred to Afrin Military Hospital, but reasons behind the accident remained unknown.
The incident is part of the ongoing violations by leaders and members of the Turkey-backed so-called the National Army in the areas under its control, SOHR added.