Lockdown in Raqqa "crucial" to stop increase of Covid-19 cases, says doctor
Doctor Mihemed El Cabir, from Raqqa Hospital Emergency Department, said that the decision of the Autonomous Administration to impose a lockdown in Raqqa is crucial to stop the increase in covid infections.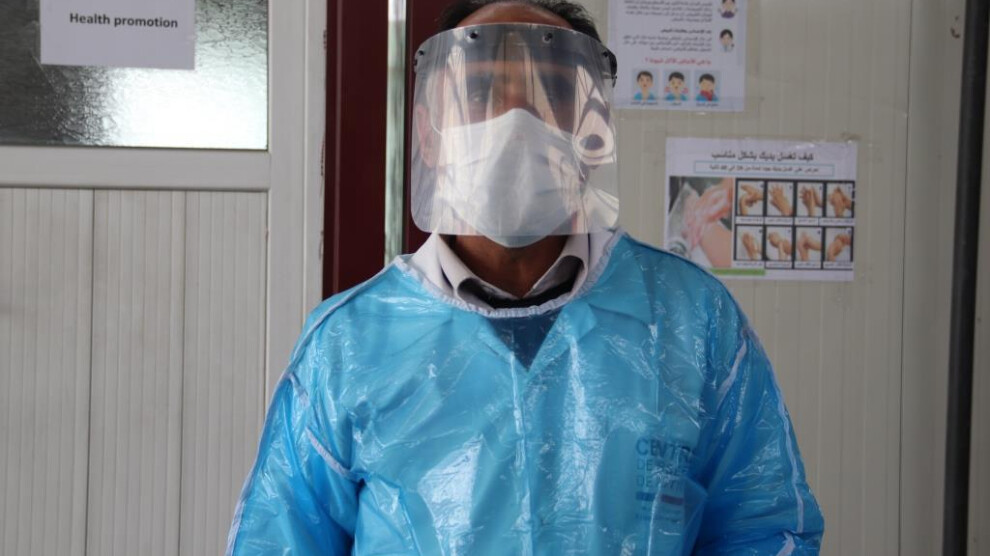 Given the increase of coronavirus cases in Northern and Eastern Syria, the Autonomous Administration has imposed a lockdown in Qamishlo, Hesekê and Raqqa as well as partial lockdowns in other cities.
Evaluating the decision for Raqqa, Doctor Mihemed El Cabir from Raqa Hospital Emergency Department said that the lockdown is a must in Raqqa. Noting that there has been a serious increase in the number of cases since March, Cabir said: "Our hospital performed over a thousand tests in March. The infection was detected in more than 200 people. These numbers are alarming for Raqqa."
Stating that the hospital has determined the program against the virus, Cabir added that the healthcare staff are doing their job with great devotion. He noted that they are carrying out awareness-raising information for people at risk of contracting the virus. Stating that those who come into contact with a person carrying the virus should go into quarantine, Cabir underlined that the people who get tested should not leave the house until they learn the result of the test.
Drawing attention to the fact that there are two health centers in Raqqa, Heyva Sor a Kurd and El Nehda health center, Cabir said: "There is a serious economic crisis in the region. The virus that affects the whole world will affect here more. Therefore, everyone should be very careful. We will continue to be in charge 24 hours a day, 7 days a week to play our part."