Khabur Guards: If Turkey's attacks continue, we will respond
Nebil Verde, spokesman for the Khabur Guards, warns that if Turkey continues to attack the region, it will switch to self-defense and respond to the attacks.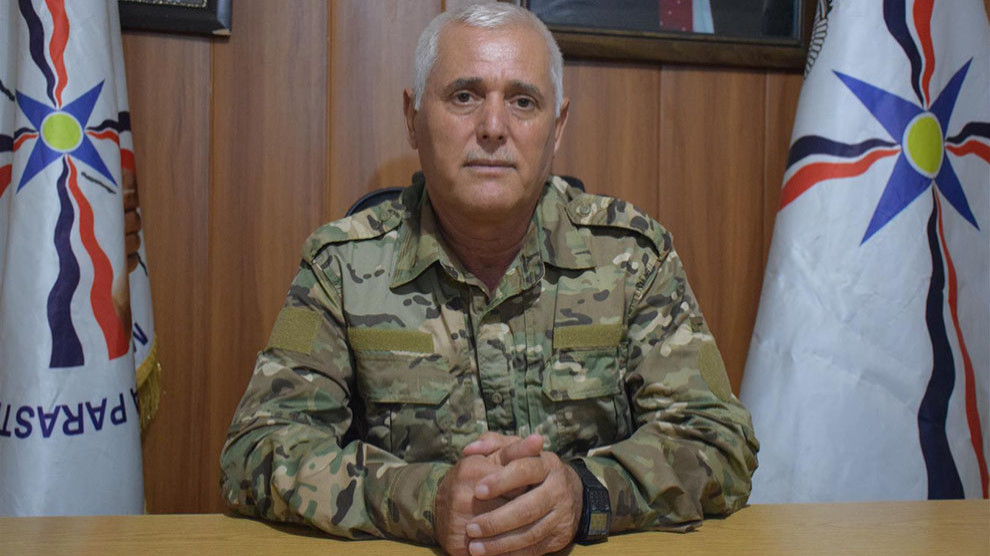 The Turkish army and the Turkish-supported mercenary alliance "Syrian National Army" (SNA) have been attacking the villages around the towns of Til Temir (Tal Tamr) and Zirgan (Abu Rasen), which are mainly inhabited by Assyrians, with artillery grenades every day for more than a month. Turkey is thus openly violating the ceasefire negotiated under Russian mediation.
Nebil Verde, spokesman for the Khabur Guards, underlines that the Assyrian defense units would return fire based on self-defence if the attacks were to continue.
"Russia silent on Turkey's violation of the ceasefire"
Against the background of the ceasefire violations, Nebil Verde tells: "Russian forces have taken over the guarantee that the ceasefire will be observed in the region. But despite their presence in Til Temir, the Turkish state and its militias are bombing villages where civilians are present. Russia remains silent about these violations of the ceasefire and the attacks by the Turkish state and does absolutely nothing."
The attacks are about changing the demography
Verde reports looting and attacks by the occupation forces in villages near the front. The inhabitants were expelled and other people settled there in their place. The artillery fire was mainly used to force the original population to flee.
"If attacks continue, we will respond"
Verde stresses that the Khabur Guards are sticking to the ceasefire, but that if the attacks were to continue, this would no longer be possible. "It is our right to respond to the attacks and protect our people and country on the basis of self-defense."
RELATED NEWS: