Iraqi refugees in Hol Camp prepare to return home
After the Iraqi government allowed the return of 500 families, refugees in Hol Camp in northern Syria are preparing to return to their lands.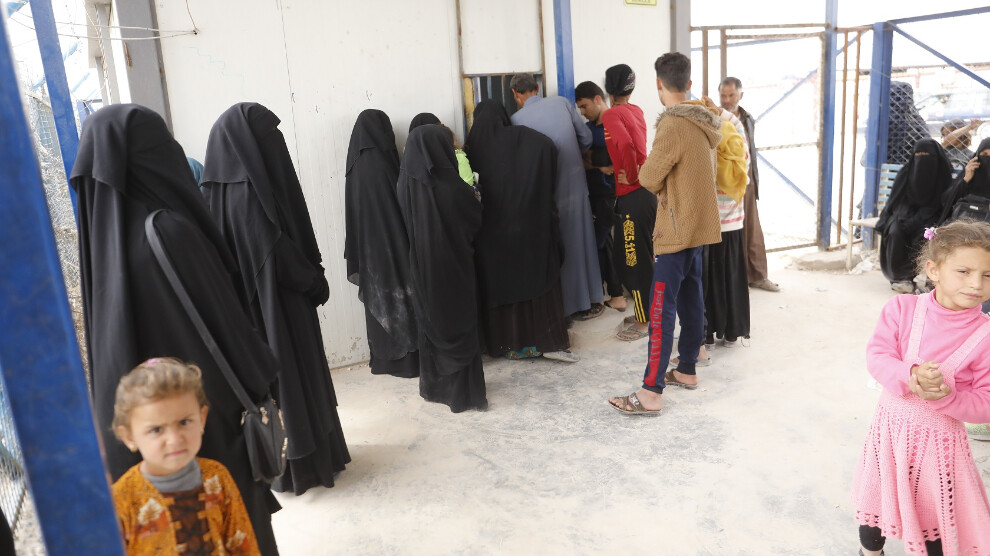 There are countless refugees from Iraq in refugee camps in northern and eastern Syria. There are 30,738 people in Hol Camp alone. 8,256 families live scattered in the region. Despite the easing of the situation in Iraq and the end of the territorial rule of the Islamic State, the refusal of the Iraqi government meant that a return of refugees was out of the question. The Iraqi government is concerned for its security as it fears that there might be ISIS jihadists among the refugees asking to return to their land. As a result, the Autonomous Administration was left alone to care for the refugees.
On 11 March 2019, Fabrizio Carbone, Director of the Middle East Department of the International Red Cross (ICRC), had already underlined that the people from Iraq who are waiting to return home. But nothing moved for more than two years.
500 families are returning
Now finally new developments seem to be happening. After the Iraqi government announced the return of 500 families, preparations for the return or refugees are in full swing in Hol Camp.
Munir Muhammed from the camp administration told ANHA news agency: "As a result of the partnership between the Autonomous Administration and the Iraqi government, it was agreed that 500 Iraqi families can return to their home country. The families are sent back to their home country in groups. The first group of 100 families whose documents have been checked and who have passed a security check will be sent back to their country within a few days. The administration will then send more families home in groups."
The Iraqi refugees were delighted by the news. Hasan Ali al-Jabur from the Salahaddin district told ANHA: "What the camp administration is demanding from Iraqi refugees who want to return is the renewal of personal information and documents. We want to go back to our country. I am waiting to return with my family."
Maryam Hassan from Mosul said: "We have put our names on the camp administration's list for return. We are glad we will be able to go back. We don't want to go anywhere except Iraq. I want to be reunited with our family and relatives."