Invaders burn houses and fields in villages of Til Temir
Occupation forces continue their attacks on civilians by setting fire to their houses and fields.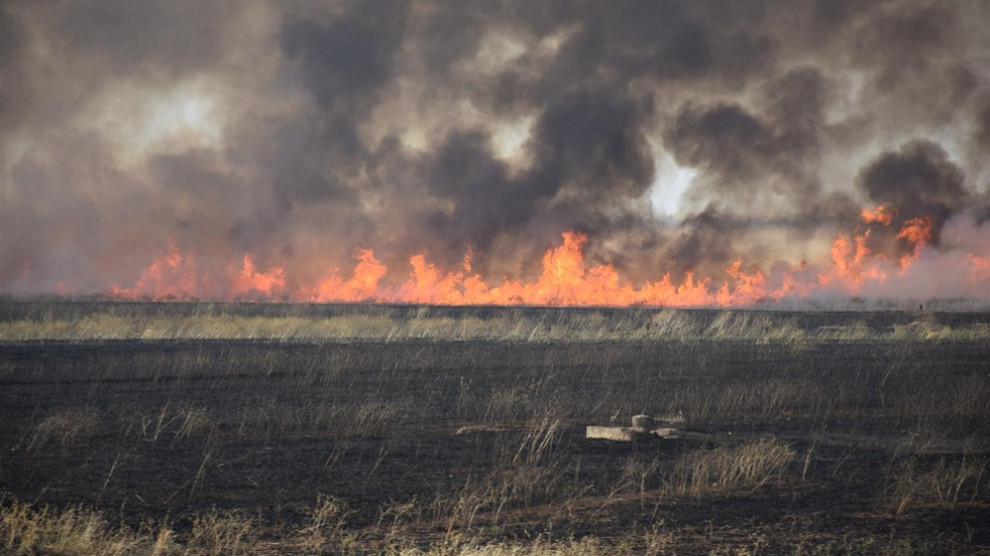 The occupant Turkish army and allied mercenaries have launched an artillery attack from the Amiriya hill, located on M4 highway southwest of Til Temir (Tal Tamr), setting fire to agricultural land in the villages of Amiriya, Arbihin and Lalan.
Speaking to Hawar News Agency (ANHA), Ahmed Ibrahim from the village of Gozaliya said; "The fire erupted near the base of the Turkish troops and spread to other villages. The houses and trees of the civilian population have ended up on fire."
Ibrahim stated that the invaders are targeting the civilians who are trying to put out the fire.