HPC undertakes tough task on Ain Issa fronts
Protecting civilians in Ain Issa against the Turkish state and its gangs, HPC forces are doing a tough task at the front.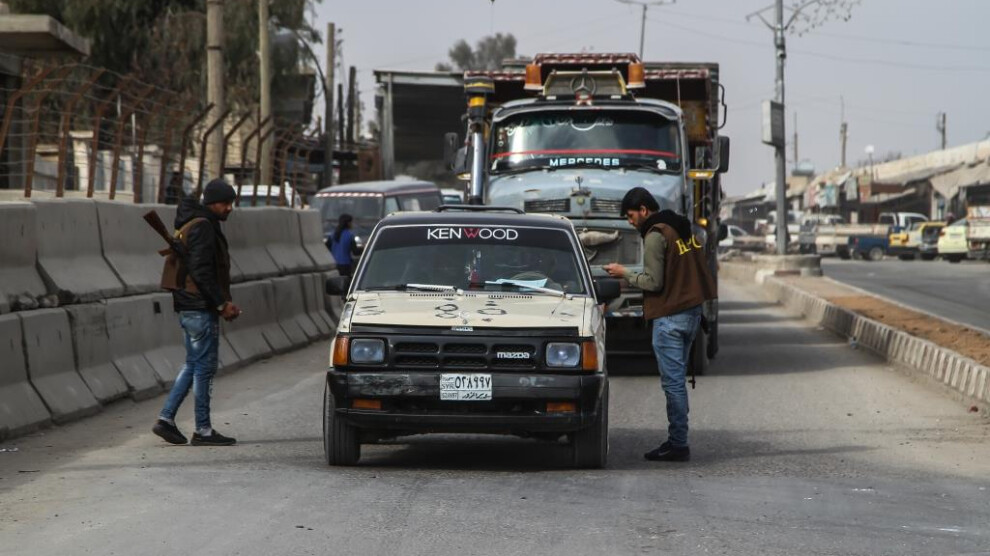 While the invading Turkish state and its gangs continue to carry out brutal attacks on Ain Issa, there is a great will and determination on the line of resistance. The Social Defence Forces (HPC), whose main task is to protect civilians, have taken their place on the fronts in Ain Issa.
Egid Bozan, one of the directors of HPC, emphasized that they protect the people against gang groups and that they do not allow those who try to cause strife among the people and force the people to migrate.
HPC member Abdullah Mehmud emphasized that the resistance of the people against the Turkish state and its gangs has increased. He stated that everyone should stand by the Syrian Democratic Forces (SDF).
The HPC, the leading units of public defence, patrols the district day and night. It makes great efforts to maintain social security.
HPC member Xalid Silêman said, "We will continue to fulfil our mission to protect civilians. We will not let the Turkish state and its gangs pass."