HPC-Jin opens its first academy in Hesekê
HPC-Jin opened its first Northern and Eastern Syria academy in Hesekê.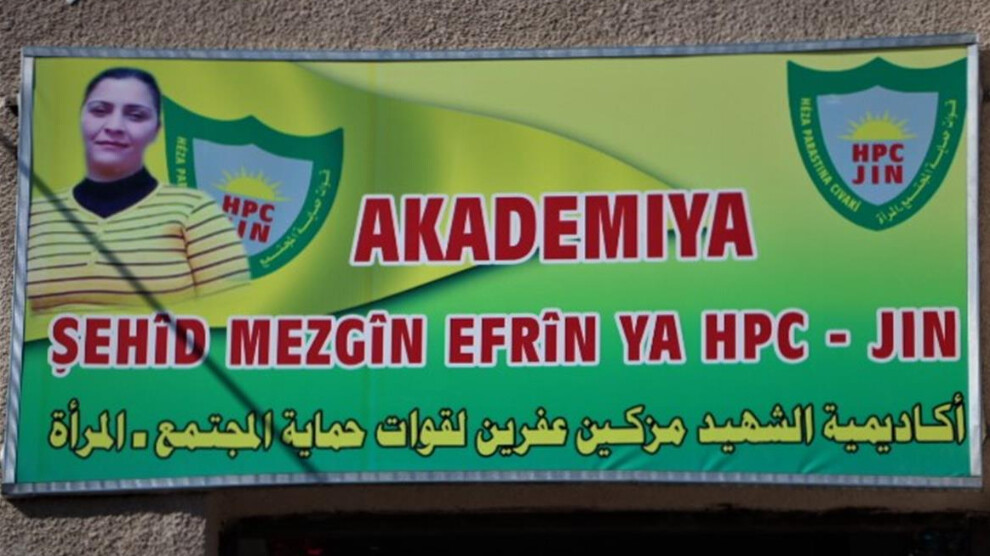 Self-Defense Forces-Jin (HPC-Jin) opened its first military-ideological academy in Hesekê, named after Martyr Mizgîn Afrin.
Civil society members, Cizre Region Democratic Autonomous Administration and Martyrs' Families Council were present at the opening ceremony.
HPC-Jin Qamishlo executive member Mizgîn Hesen congratulated the opening of the first women's academy and said: "Leader Abdullah Öcalan is calling for women's freedom of opinion. As women in Northern and Eastern Syria, we must respond to this call."
Kongra Star Coordination member Rîhan Loqo pointed out the role women played in the 19 July Revolution and said: "Women in Northern and Eastern Syria play an important role in the development of the political, military and diplomatic infrastructure of society."
Rîhan Loqo said that the academy was opened in line with the ideas and philosophy of Leader Öcalan in order to strengthen the ideological education level of women.
After the speeches, Martyr Enver's mother, Xalîse El Hesen, officially opened the academy by cutting the ribbon.