Four people die in Turkish drone attack in Qamishlo
A vehicle was hit by a Turkish drone in Sinaa, Qamishlo. Four people died and two others were wounded.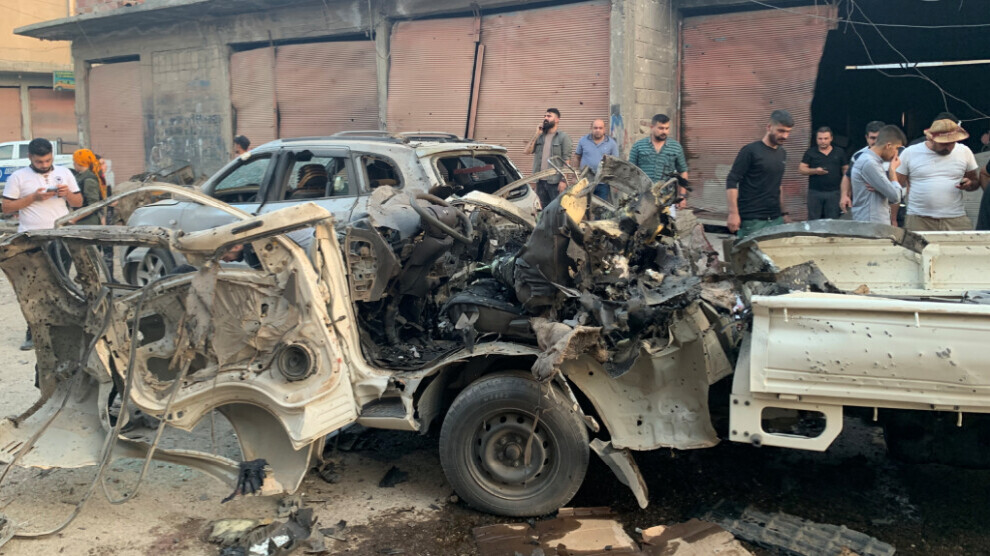 A vehicle was attacked near the Hisko gas station in Sinaa, Qamishlo. First reports said that there were dead and wounded in the attack.
Northern and Eastern Syria Internal Security Forces made a statement regarding the details of the explosion in Qamishlo.
The statement said: "According to the preliminary information obtained during the investigation conducted by our forces, an Armed Unmanned Aerial Vehicle attack was carried out on a vehicle near the Hisko gas station in Sinaa, Qamişlo at around 4.21pm on Saturday."
Attack by the Turkish state
The statement continued: "The drone used in the attack belonged to the Turkish state. Four citizens were killed and 2 were injured. The condition of the injured is serious and they are being treated at the hospital. Workplaces in the area where the attack took place also suffered material damage.
Our work continues to determine the identity information of the martyrs.
We confirm once again that the reason for the attacks carried out by the Turkish state against the people is international silence."