Footage from HRE operation against Turkish base: 7 dead
Retaliatory operations by HRE forces left 7 Turkish soldiers dead and 10 others injured in Afrin.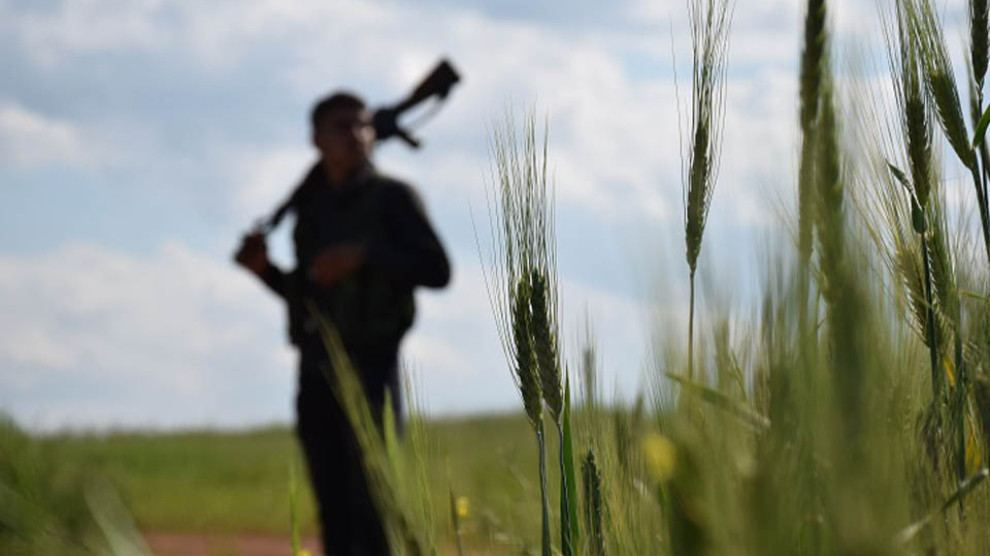 Afrin Liberation Forces (HRE) published details and footage of two actions carried out by their fighters against Turkish forces in occupied Afrin territory.
Accordingly, HRE fighters carried out effective operations on two bases of the Turkish occupation army in the village of Xizewiye in Jindires district on September 12 morning.
HRE reported that their operations resulted in fires and explosions in the targeted locations, saying: "7 soldiers of the Turkish army were killed and 10 others wounded, alongside 2 mercenaries. In addition, 8 containers were destroyed, 2 BMP and one tank were damaged."
Following the HRE operation, two helicopters and several ambulances were dispatched to the scene from Afrin and Jindires for the removal of the casualties.
"On the other hand, the Turkish army shelled the villages in Sherawa district amid intense reconnaissance aircraft activity over the region. Two civilians were injured by the bombardment on the village of Birc Qas and severe material damage was caused by the attacks," the statement said.
HRE announced that their operations were carried out in retaliation to the Turkish state's inhumane attacks against the people in Afrin.