First group of Syrian families leaves Hol Camp
The first group of 35 families from Hol Camp has been prepared to be sent to Raqqa and surrounding villages.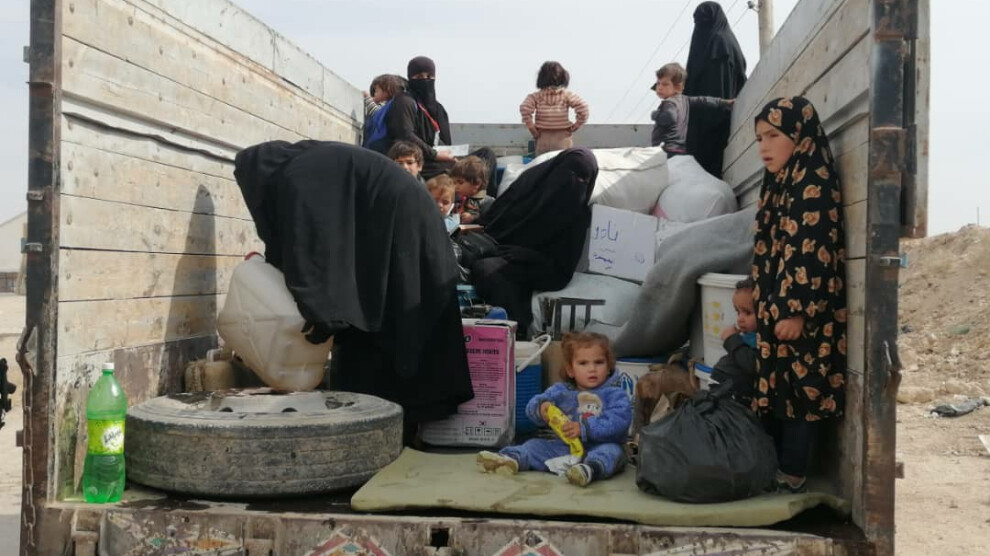 According to the information obtained from the Hol camp, 45 km east of Hesekê, 35 Syrian families consisting of 117 people gathered in the camp area next to the main entrance and prepared to leave.
According to the camp officials, the families will go to the Raqqa city and surrounding villages in the next few hours.
Authorities confirmed that those who will leave the camp have applied to the offices opened in accordance with Article 146 of the Autonomous Administration.
Syrian families in the camp are divided into two groups; while some of them want to leave the camp, most of them do not want to leave for life and security reasons.
According to the latest statistics of Hol Camp administration, there are 17,693 families with 64,373 people, of whom 6,706 are Syrian families consisting of 24,223 persons.
The Autonomous Administration issued a decree on October 10 for the evacuation of Syrian refugee families who want to leave the Hol camp. The decree was introduced during the meeting attended by the Autonomous Administration, the Syrian Democratic Council (MSD), the Social Affairs Committee and the Internal Affairs Committee on October 5, 2020.
RELATED NEWS: