First cardiac surgery performed at Kobanê Hospital
Five days after the opening of the cardiology department at Kobanê Hospital, the first cardiac surgery was performed successfully in the hospital on Thursday.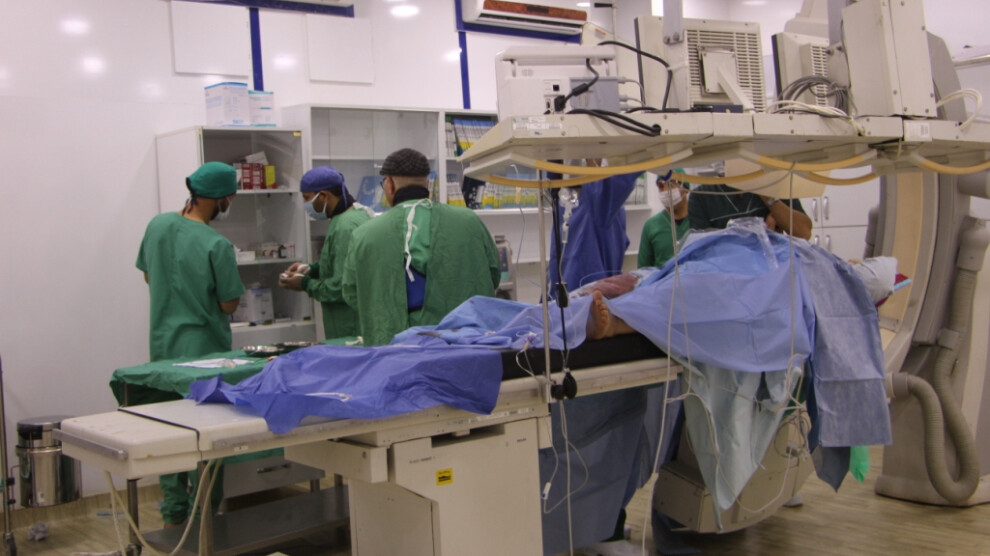 With the support of the Euphrates Region Health Committee, Kobanê Hospital opened its first cardiac surgery department on April 3 in order to reduce the number of cardiac patients and minimize treatment costs.
A 54-year-old woman had a successful cardiac surgery under the supervision of specialist doctors in Kobanê Hospital Thursday morning.
Dr. Ehmed Ewnî Bozan said that the surgery lasted about one and a half hours and was successful.
4 cardiac specialist doctors and 10 assistant nurses work in the cardiac surgery department. 3 of the nurses work in the observation room and 2 in the operating room.
Ehmed Mistefa, the son of the woman who underwent cardiac surgery, thanked the management of Kobanê Hospital for opening this department of great importance.
The cost of surgeries performed in Kobanê Hospital is half the cost of surgery performed in other hospitals in North-East Syria.
Before the cardiac surgery department was opened in Kobane, citizens had to go to other parts of northern and eastern Syria to undergo surgery. Earlier, the excessive costs had negative effects on the psychology of the patients.