Death toll in fire at Hol Camp rises to 9
Three days after the devastating fire in Hol Camp near Hesekê, the death toll has risen to nine. The victims are women and children.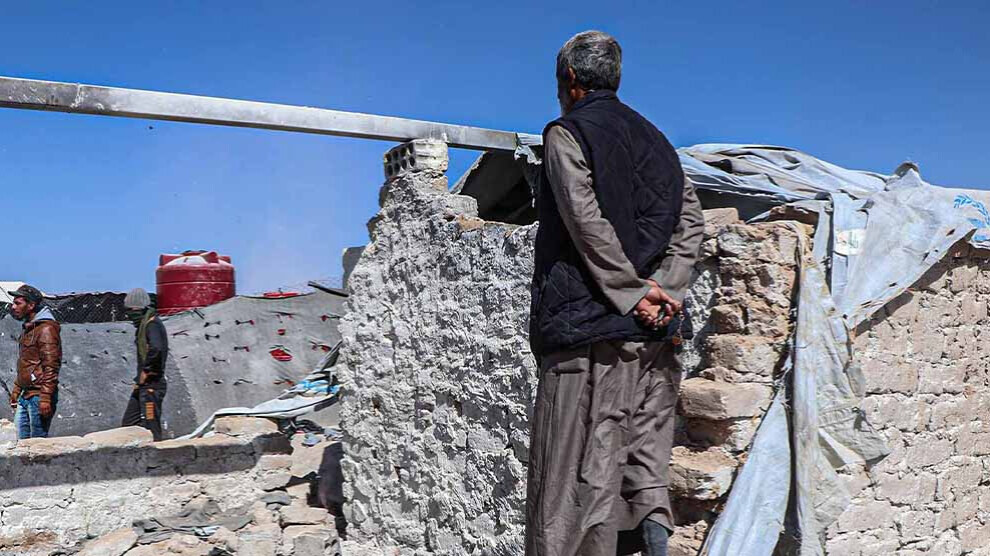 The fire in the Hol Camp in northeastern Syria on Saturday evening has claimed more lives. After a woman and two minors died at the scene of the fire and two children succumbed to their serious injuries in a hospital in Hesekê a short time later, another woman and three minors have died since Monday.
This brings the death toll to nine. Seventeen other women and children remain hospitalized with serious and moderate injuries. On Saturday, 30 injured people were still in hospitals in the greater Hesekê area. Initially, there had been talk of 33 people. This figure was later revised downward.
The fire had broken out early Saturday evening in area four of the camp, where Syrian IDPs are housed, in a stone hut with an adjacent tent. A wedding celebration was taking place there at the time of the fire, and the number of people present was estimated at over forty. According to the camp officials, an overturned stove had caused the fire.