Cizire Region preparing for 'Honour March against Invasion and Betrayal'
While the reactions of peoples against the invasion and genocidal attacks of the Turkish state are growing every day, Cizire Region prepares for the 'Honour March Against Invasion and Betrayal' and demonstration to be held on June 10th.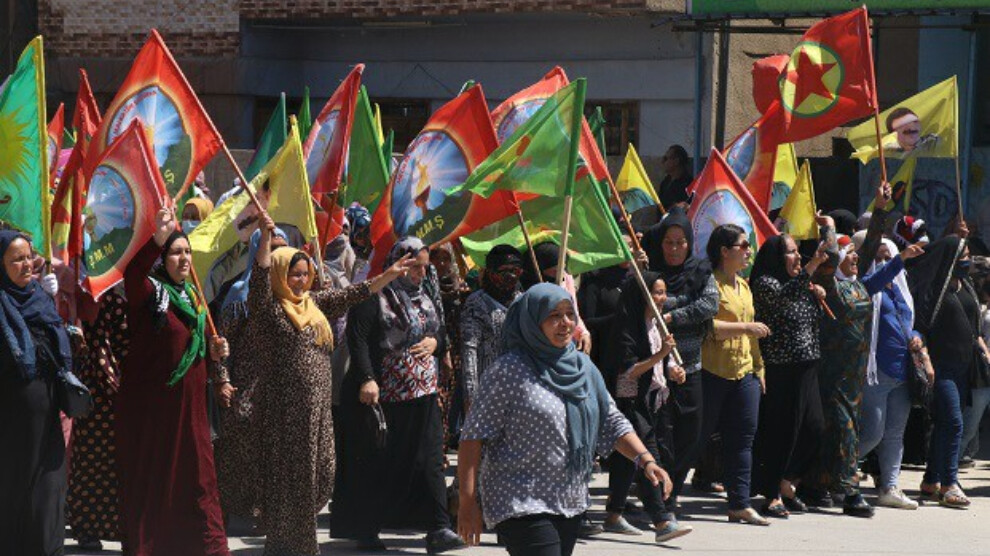 The resistance of Kurdish people against Turkey's invasion and genocidal attacks on southern Kurdistan (northern Iraq) continues. Peoples of North and East Syria take to the streets and voice their reactions every day.
Especially the attempts to incorporate Kurdistan Democratic Party (KDP) into the war against guerrilla forces through the provocations in Metina and KDP's statements on the current developments caused serious reaction in the Kurdish community.
Peoples of Rojava and North-East Syria take to the streets in order to demonstrate their reactions against intensified attacks targeting the guerrillas and KDP's attempts to be a party to these attacks.
People in the Cizire Region of North-East Syria, who have carried out protest actions in the streets for days will hold a march and demonstration at 17:00 on June 10th. The march expected to be participated by tens thousands of people will be staged under the name of "Honour March Against Invasion and Betrayal".
The activists will gather at Osman Sabri Junction and launch the march here. The march will continue up to the 12 March Stadium, to be followed by a demonstration near the stadium. The committee organising the march and demonstration called upon all people to take action in order to stop invasion and betrayal.