Civilian killed in attack on Ain Issa
In the northern Syrian town of Ain Issa, a 25-year-old man was killed by shelling from the Turkish occupied zone. Three other civilians, including two teenagers, were injured.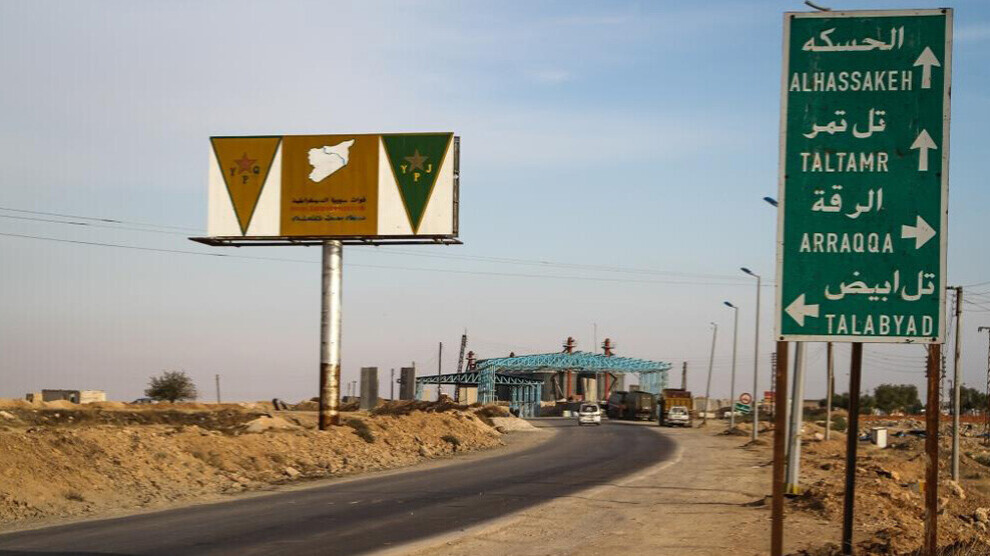 In the northern Syrian city of Ain Issa, a civilian was killed by shelling from the occupation zone and three other people were injured. The target of the attack by the Turkish army and allied jihadist militias was the village of al-Hoshan (Hoşan), west of Ain Issa.
According to the self-government, the victim is 25-year-old Şêx Mihemed. Information on the age and identity of the injured was given as follows: Bozan Osi (17), Xalid Cebel Ehmed (16) and Mihemed Bozan Sebrî (25). According to local reports, sporadic bombardments of the densely populated locality continue.
Ain Issa has recently come under almost daily attack again by the Turkish army and its commanded Islamists of the "Syrian National Army" (SNA) - a coalition of reactionary, Islamist and fundamentalist militias financed and directed by the Turkish government. The town is centrally located between the occupation zone around Girê Spî (Tal Abyad) and Raqqa on the M4 highway.
The motorway is a strategic target for the Turkish invading forces, as it runs through northern Syria like a lifeline. On the one hand, the aim is to interrupt the east-west connection between the self-governing areas through the attacks, but in perspective, the aim is to conquer and occupy an area that includes the M4. The attacks on the M4 contradict the ceasefire agreements guaranteed by Russia and the USA. Nevertheless, the attacks continue permanently.
Last month, there were particularly intense attacks on Ain Issa. On 5 June, three civilians were injured in an artillery attack on the village of Abu Naytulah, about fifteen kilometres northwest of the city. Less than 24 hours later, civilians were targeted by snipers from the Turkish jihadist occupation forces in the industrial district, and a 50-year-old family man suffered gunshot wounds to his leg. Also on 6 June, a truck was bombed in Ain Issa. The vehicle was parked near a rest stop, and no one was injured.