Children of martyrs: Turkey's crimes in Afrin must be exposed
Children of martyrs who fell in the resistance in Turkish occupied Afrin called upon the international community to take action to expose the crimes and bring those responsible to account.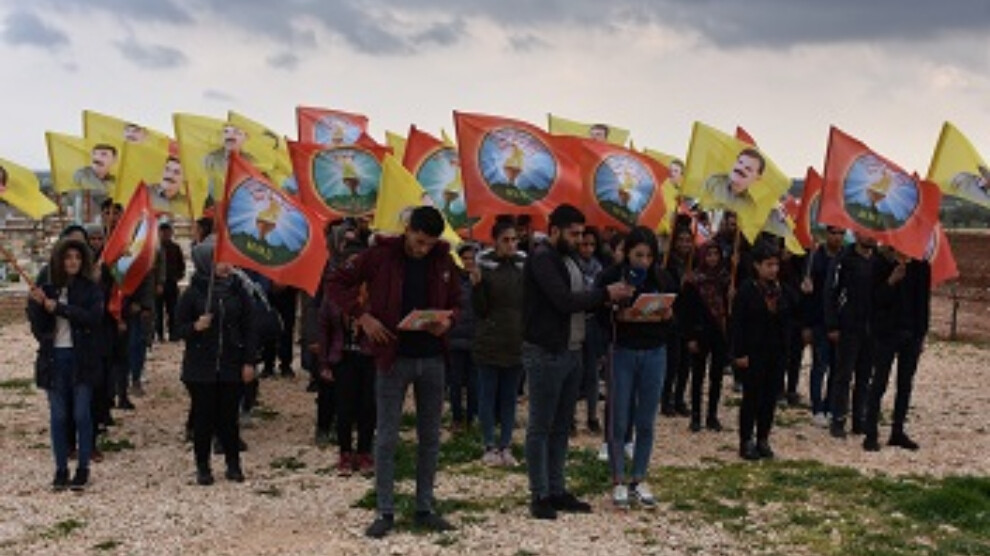 Dozens of children of martyrs who fell in the Resistance of the Age in Afrin region gathered in the Ehras district of the Shehba Canton and made a statement on the crimes committed by the occupant Turkish state in Afrin city. The statement calling for the Turkish state to get out of Syrian lands was read out by Elya Hesen and Mistefa Hemdo on behalf of the group.
Pointing to the Turkish state's change of demography in Afrin and Turkification of the occupied territories, the statement denounced the policies of political annihilation and denial in the invaded regions.
"The true owners of Afrin, especially women, are suffering from brutal crimes which are met with silence by the international community that should instead undertake responsibility for the crimes committed in these lands to be exposed and for those responsible to be brought to account."