Call from the Christians in Afrin
The Christian congregation, who sought refuge in Afrin with the Syrian civil war and have been living there freely according to their own faith, are calling on all Christians and faithful persons to oppose the invasion.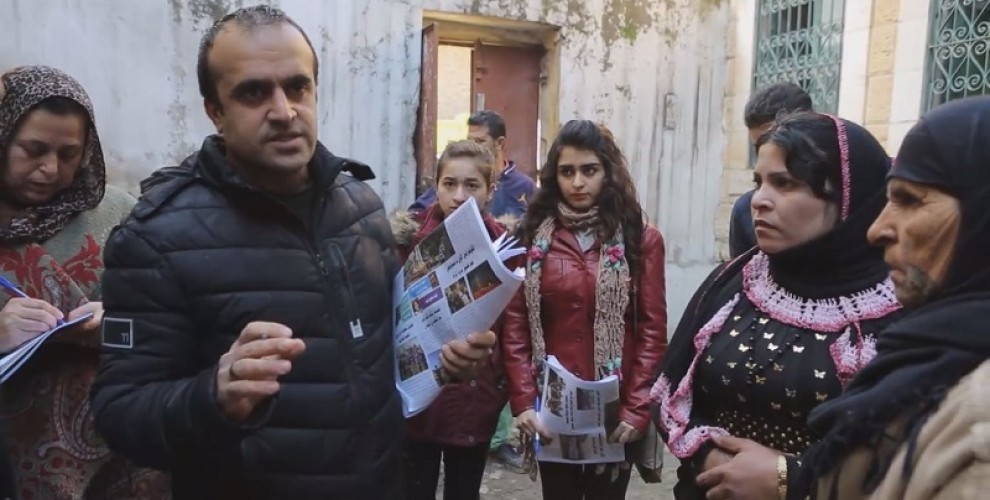 One of the groups who know the reality of gangs derived from ISIS and Al-Nusra inside the Turkish army best is the Christian Kurds who fled Aleppo with the start of the civil war and sought refuge in Afrin, to rebuild their lives there.

Christian Kurds who have been living in Afrin for the last 6 years are determined to not abandon Afrin that welcomed them with open arms, no matter what the cost may be. Priest Diyar, the priest in the Kurdish Christian Church in Afrin, spoke to ANF about the Christian communities in Turkey being forced to issue statements in support of the invasion.
"WE WILL ALL STAY IN AFRIN"
Priest Diyar stated that as 500 Kurdish families of the Christian faith they have been living in Afrin for the last 6 years and continued: "We migrated to Afrin at the start of the Aleppo battles. We rebuilt our lives in Afrin, we never experienced any pressure or force. The Afrin administration stood with us in many issues and they helped us. We went to the villages, because there were Christians like us in the villages as well. We lived together very happily. We were never restricted. We have carried out our religious services here in the Şivane Qanç (Good Shepherds) Church for six years. As Christians in Afrin, we condemn the invasion attempt and we stand against it. As Christians in Afrin, we stand with our brothers and sisters against these attacks."

"WE KEEP OUR CHURCH OPEN"
Priest Diyar said they keep their church open and continue with their worship and, stressing that they are not afraid of Erdoğan's jets, said: "Our door is open to all faiths and all peoples. As the faithful, we never want war. Jesus Christ says our struggle is not against flesh and blood, but with evil spirits and evildoers."

PRAY FOR AFRIN
Priest Diyar said the Turkish army has targeted civilians, the elderly, women and children everywhere in the Afrin Canton and called on all faithful people throughout Turkey and the world: "Stand with the Afrin Canton. Include Afrin in your prayers, your masses and your worship."

"WILL DESTROY CHRISTIANS FIRST"
Rahip Diyar said he wants to send a message to the church that put up a Turkish flag in Iskenderun and other congregations declaring the Turkish invasion permissible: "What did we do that Erdoğan is attacking us? This people have done nothing to warrant this attack. If these gangs enter Afrin, before all, they will kill Christians. They will kill your sisters and brothers. I am calling on our Christian brethren in Turkey; those people you support will attack and loot our church before all. That is not the will of our sacred Lord. What we ask of you is to return from the mistake of supporting Erdoğan and stand against this war, and with us."