Avrin Hospital warns that it may reduce services because of embargo and Turkish attacks
Dr. Azad Reşo, one of the directors of Avrin Hospital, warned that the facility may run out of service in the next few hours due to lack of medicine and oxygen, ambulances not working and electricity cut off.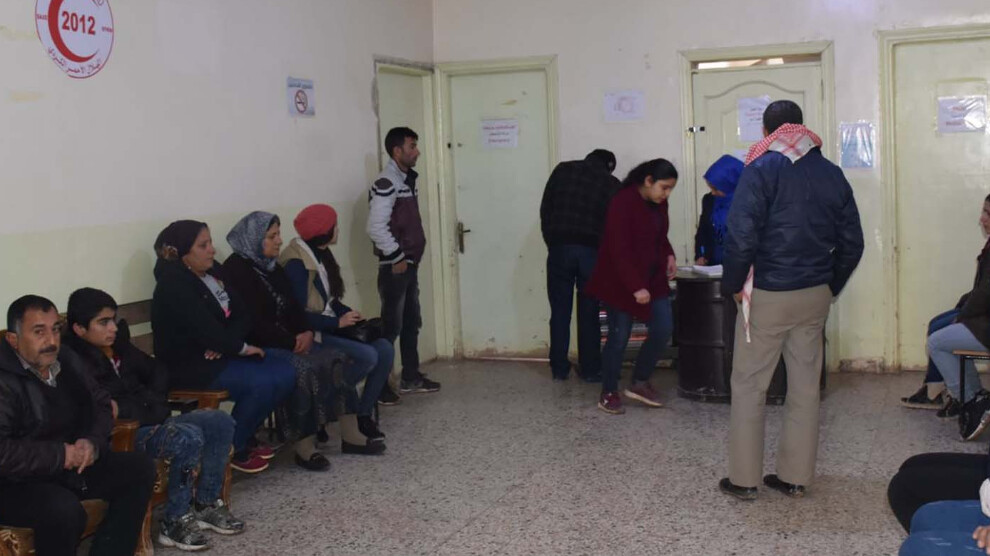 The Damascus government, which maintains an embargo against the Shehba Canton, prevents supplies, medicine and fuel from entering the region. This could soon turn into a humanitarian disaster for the patients of Avrin Hospital.
Life in Shehba has become even harder, as the embargo deepens and the Turkish attacks continue. The schools have closed for the time being and the ambulances cannot work as there is no fuel.  
Previously, 5 ambulances were serving the people at Avrin Hospital, where approximately 600 citizens were treated daily.
Talking to ANHA about the very serious situation, one of the directors of Avrin Hospital, Dr. Azad Reşo said that "patients are treated in the cold because there is no heating and electricity in the hospital".
On the other hand, Reşo warned about the lack of fuel, medicine and oxygen and stated that with the arrival of the winter season, the citizens, especially those in the refugee camps, are living in very harsh conditions.
Reşo underlined that dozens of ill citizens will die if drugs are not found or patients are not transferred to Aleppo, and called on international organizations to put pressure on the Syrian government to immediately lift the embargo.
More than 200 thousand refugees from Afrin and citizens of Shehba live in Shehba Canton.