Agricultural production in Girê Spî drops by 50% due to Turkey's water war
Girê Spî Agriculture Directorate officials said that the agricultural production in Girê Spî decreased by 50 percent due to the dry season and the lowering of the Euphrates water level.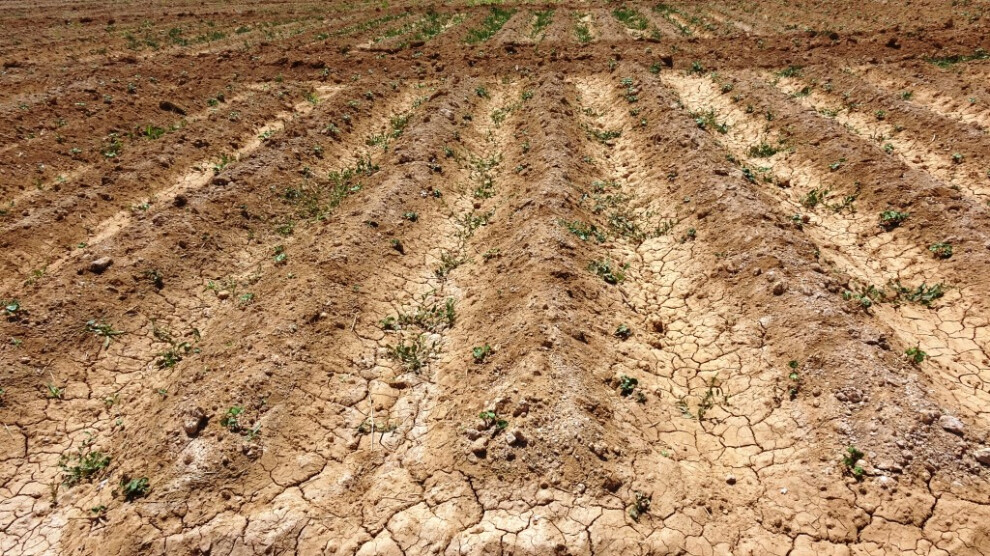 The Turkish state has been reducing the water level that should flow from the Euphrates River to Syria for 3 months. This situation, which affected agricultural production extremely negatively, caused many lands to dry out. In the region where agricultural irrigation is not available, yield has dropped to 50 percent.
Speaking to ANHA about this, Girê Spî Agriculture Directorate Water Resources Bureau Chief, Ebdullah El Xetab, said that the farmers may not be able to save their land due to the dry season and the decrease in the water of the Euphrates river.
El Xetab said that this situation negatively affected the economy of the region and added: "If it continues in this way, the El Refî station will be out of service. Many farmers in Girê Spî have given up irrigated agriculture. El Hişê was one of the regions with the highest agricultural production in the region. Agricultural production has declined to 50 percent this year. The international community should take responsibility and act. If the Euphrates River water is not released, a huge tragedy can be experienced in the region."