Agricultural lands set on fire in Shehba
Occupation forces continue their crimes against the people of North-East Syria.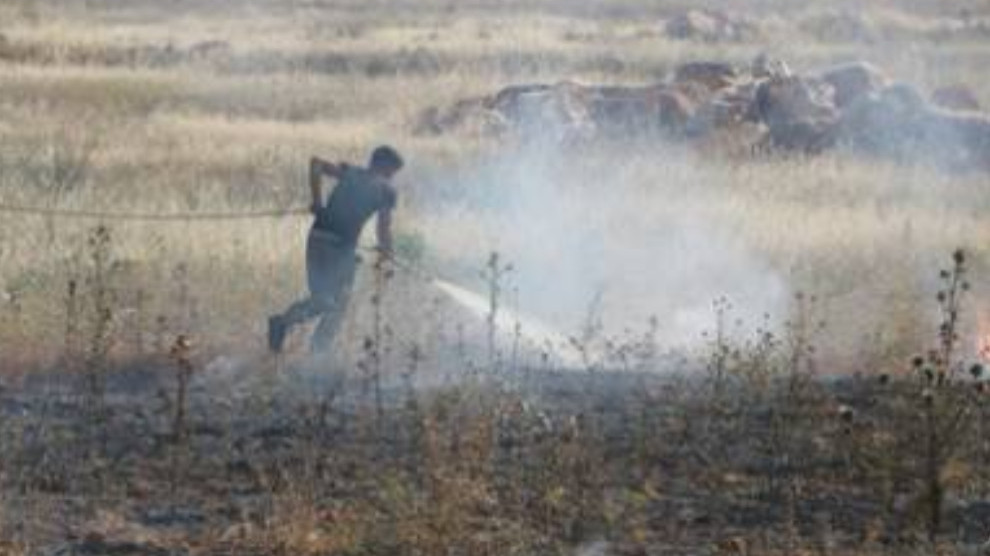 The Turkish army forces and allied mercenaries have set fire to agricultural lands in the village of Kesare in Shehba region on Wednesday. The flames spread to the village of Til Cicane in a short time and villagers tried to put out the fire with the water they carried with tractors.
Efforts to extinguish the fire continue.