Activists at Semalka call on International Red Cross to help families recovering guerrillas' bodies
Once again, activists at Semalka border condemned the betrayal of the KDP and issued a new call to the International Red Cross asking the organisation to help families recover the bodies of their children.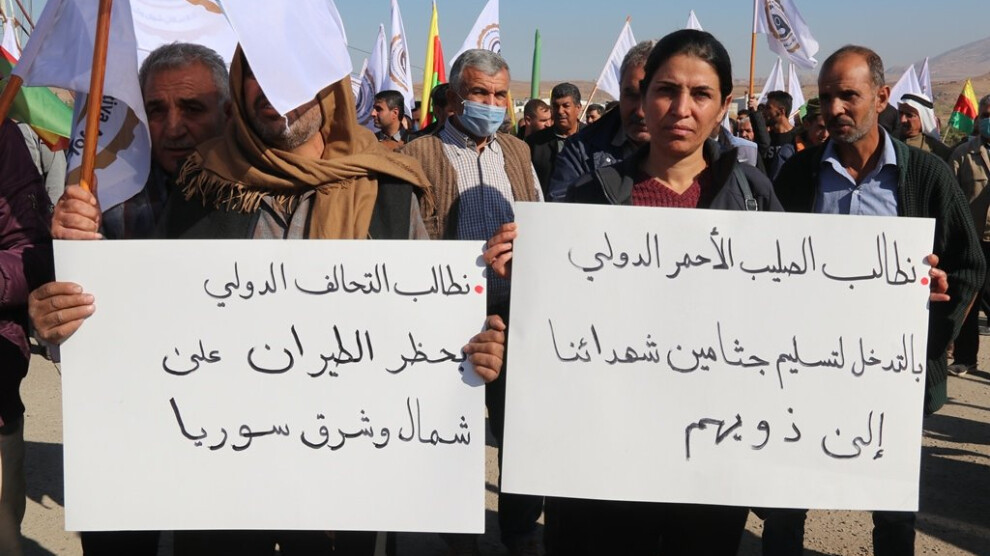 The tent action launched by the Jazira Martyrs' Families Council in front of Semalka Border Gate enters its 42nd day. Members of the Jazira Drivers' Union visited the action on Sunday. During the visit, a banner was unfurled calling for action to hand over the bodies of guerrillas to the International Red Cross.
Yasir Horî, who read the statement on behalf of the Drivers' Union, said: "We condemn the KDP, which is a partner in the Turkish state's attacks on the guerrillas. The HPG is the force that saved the Kurdish people from massacres. Despite the Turkish occupation, the guerrillas did not leave South Kurdistan. The bodies of our martyrs must be delivered to their families as soon as possible. While Turkish fascism is carrying out new massacres in Northern and Eastern Syria, our people continue to demonstrate their will to protect their gains."