"Abduction of northern Syrian politicians is against international law"
Kurdish politicians and lawyers said that the abduction of the Autonomous Administration and PYD representatives by the KDP violates international laws.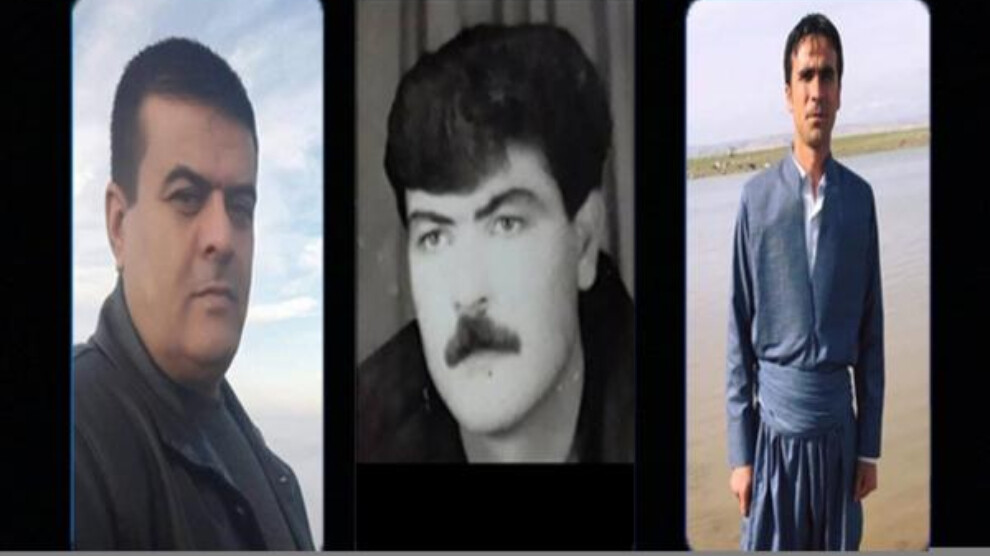 On June 10, the KDP forces kidnapped Democratic Union Party (PYD) Hewlêr (ERBİL) Representative Mistefa Osman Xelîl, Autonomous Administration representative Jihad Hesen and PYD member Mistefa Ezîz Mistê as they were on their way to Erbil Airport to receive their guests.
'KDP SHOULD MAKE STATEMENT ON ABDUCTED POLITICIANS'
Speaking to ANHA, Chair of the Kurdistan Liberal Party Ferhad Têlo stated that all political forces in Kurdistan should be careful against the provocations of foreign powers.
"South Kurdistan (Bashur) is blockaded by the Turkish state on the one hand and by the Hashd al-Shaabi on the other. ISIS sleeper cells also threaten Bashur's national security. There are similar threats in North and East Syria. The Syrian government and the Turkish state put pressures on North and East Syria. ISIS continues to be a threat here as well. The Kurdish people must be very careful against all these threats," Têlo said.
Têlo raised concern over the visit of Naser al-Hariri of the Syrian Opposition Front to Bashur.
"Naser al-Hariri is someone who should be tried according to international laws. Mercenary groups led by Hariri have committed crimes against humanity in Afrin. Nonetheless, Heriri was welcomed with great enthusiasm in Bashur. This is a shameful situation," he said.
Têlo called upon the Bashur government to make a statement regarding the fate of the politicians.
"Attempts to weaken any Kurdish force will also harm the entire Kurdish people. Even if our perspectives are different, we should not militate against Kurdish unity. The fate of the diplomats should be immediately announced, and an official apology should be made by the KDP."
'ABDUCTION IN LEGAL TERMS'
Lawyer Xalid Umer also drew attention to the legal dimension of the abduction of the Autonomous Administration and PYD representatives.
"Legally speaking, this is called kidnapping. Kidnapping is a serious crime and bears legal consequences in international law," he said.
Umer emphasized that the Bashur government violated international law; "Even the detention of diplomats without informing their countries is prohibited. The Bashur government is responsible for the fate of the politicians who were kidnapped there. All human rights and legal institutions should urge the Bashur government to release these people as soon as possible."