30 ISIS members captured in Heseke
30 ISIS members have been captured during a sweeping operation in Heseke, northern Syria.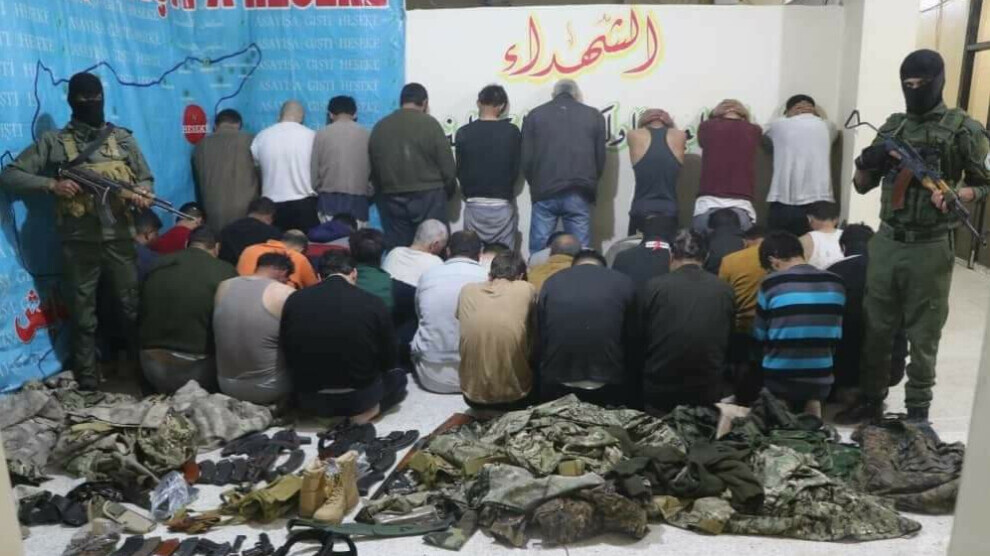 The Press Office of the North-East Syrian Internal Security Forces announced the details of a "large-scale sweeping operation" launched in Heseke this morning.
The statement said the expansive operation targeted sleeper cells linked to the terrorist organization ISIS in Heseke. Accordingly, the hideouts of the targeted terrorist cells that are behind the attacks on civilians, have been raided and taken under control.
"The operation was launched after the cells expanded to Heseke and villages. 30 terrorists on our wanted list have been captured and a large quantity of weapons and ammunition used by the terrorists during operations has been discovered."
The statement continued, "As Internal Security Forces, we promise our people in North and East Syria that we will be fighting at every turn against the attacks that target their security and stability. We confirm that we will follow in the footsteps of the martyrs until we reach our endeavor to achieve stability and safety in all our regions."