217 refugees leave Hol Camp
Within the framework of the decision taken by the Northern and Eastern Syria Autonomous Administration on 10 October 2020, a new group of refugees were allowed to leave Hol camp.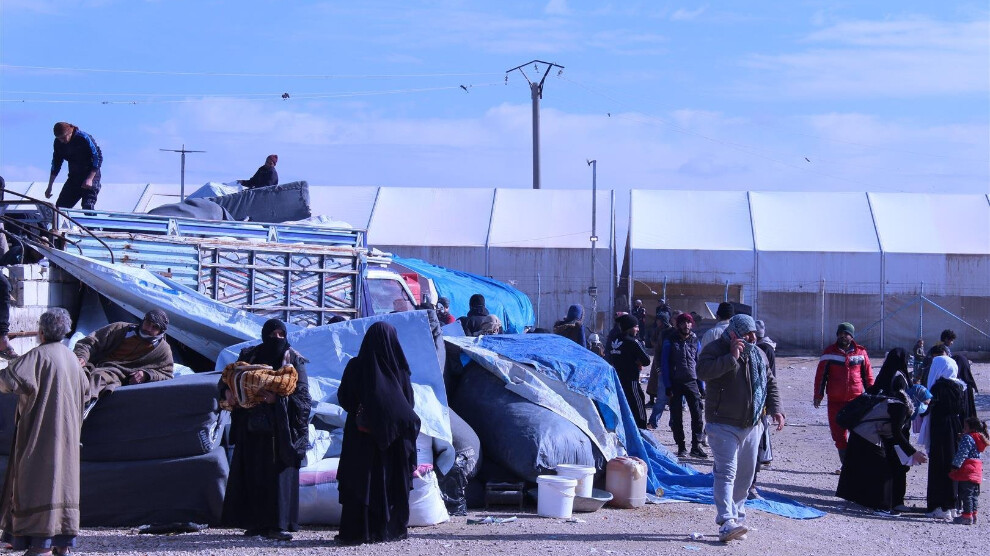 In coordination with the Autonomous Administration of Northern and Eastern Syria, the Internal Security Forces and the Deir ez-Zor Civil Council, a number of families from Deir ez-Zor were allowed to leave Hol camp.
Refugees continue to leave the camp as per the decision taken on 10 October 2020.
On Sunday, 217 people (53 families) from the villages east and north of Deir ez-Zor left the camp.
Refugees were allowed to leave the camp after their identities were checked in coordination with the Deir ez-Zor Civil Council of the security and administration institution in the camp.
According to the latest data from the Hol Camp administration, there are 57,460 people from 54 different nationalities in the camp. 15,603 of them are Iraqi, Syrian and families of ISIS mercenaries. The number of ISIS women and children of mercenaries in the camp is 8,555.