120 Syrian families leave the Hol Camp
120 Syrian families are preparing to leave the Hol Camp, to the east of the city of Heseke Canton, in line with the Autonomous Administration decision for the leave of those willing to return home.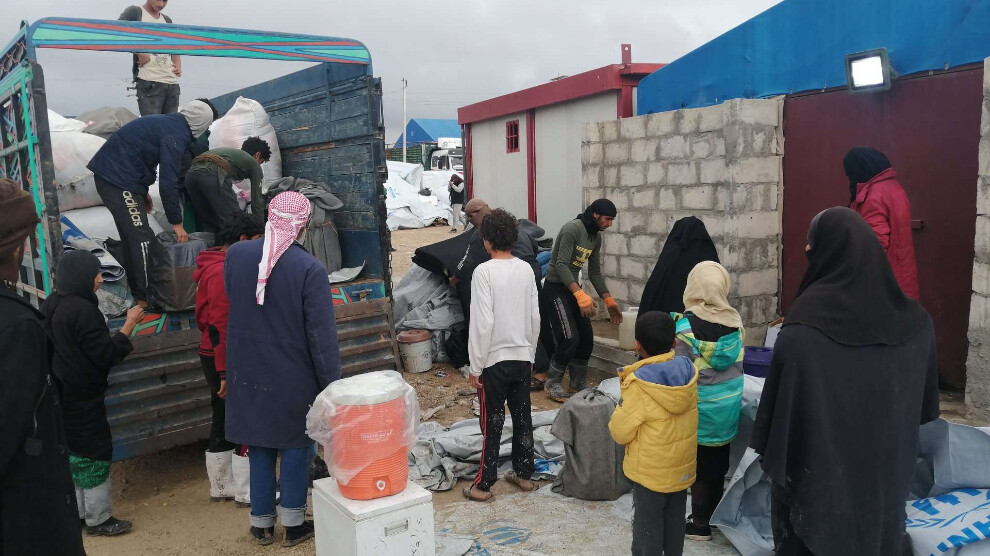 The Autonomous Administration issued a decree on October 10 for the evacuation of Syrian refugee families who want to leave the Hol camp. The decree was introduced during the meeting attended by the Autonomous Administration, the Syrian Democratic Council (MSD), the Social Affairs Committee and the Internal Affairs Committee on October 5, 2020.
In implementation of the decision by the Autonomous Administration, the management of the Hol camp has taken all necessary measures for the fifth batch to leave.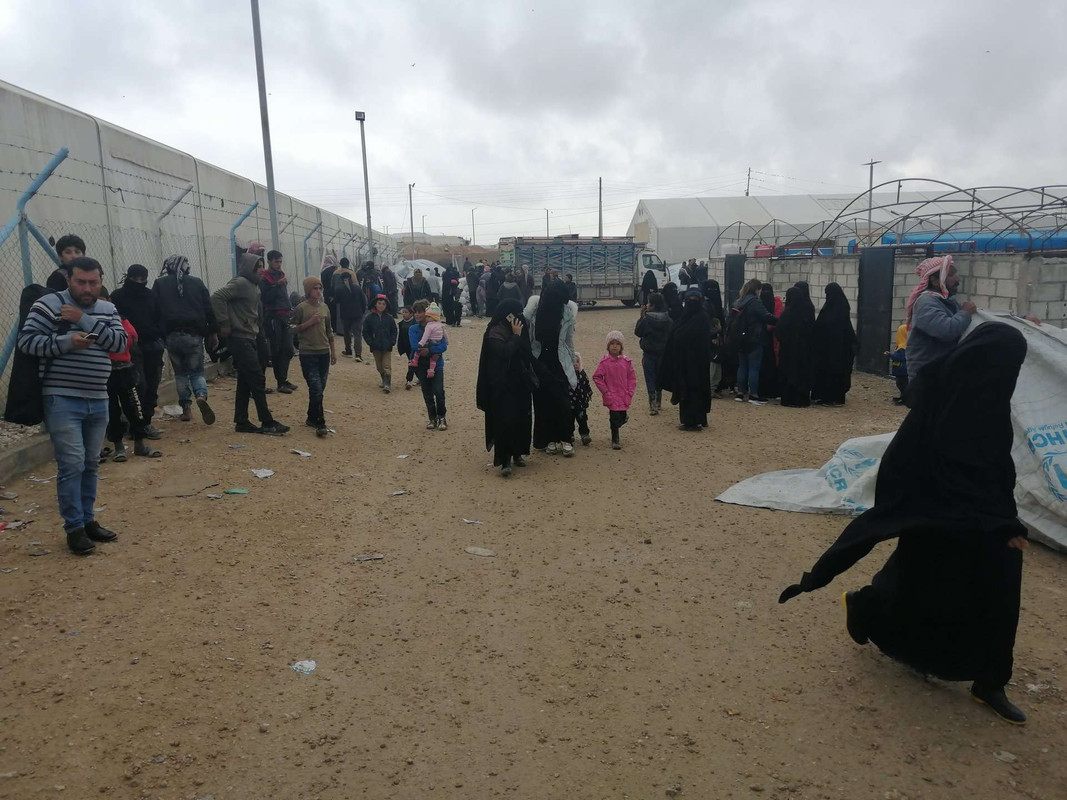 Today, 120 Syrian families, made up of 515 people, mostly women and children from Deir-ez-Zor and its countryside, packed their luggages in one of the camp's squares close to the main entrance, in preparation to leave.
Fadel al-Awed, from Suse town of Deir-ez-Zor, thanked the management of the camp and the officials responsible for the evacuation operation, saying that his relatives in Suse are waiting to welcome the family after years of absence.
Those willing to leave were enlisted in the offices set up specifically after decision by Autonomous Administration was passed, after the first batch of Syrian IDPs from Raqaa and Tabqa left.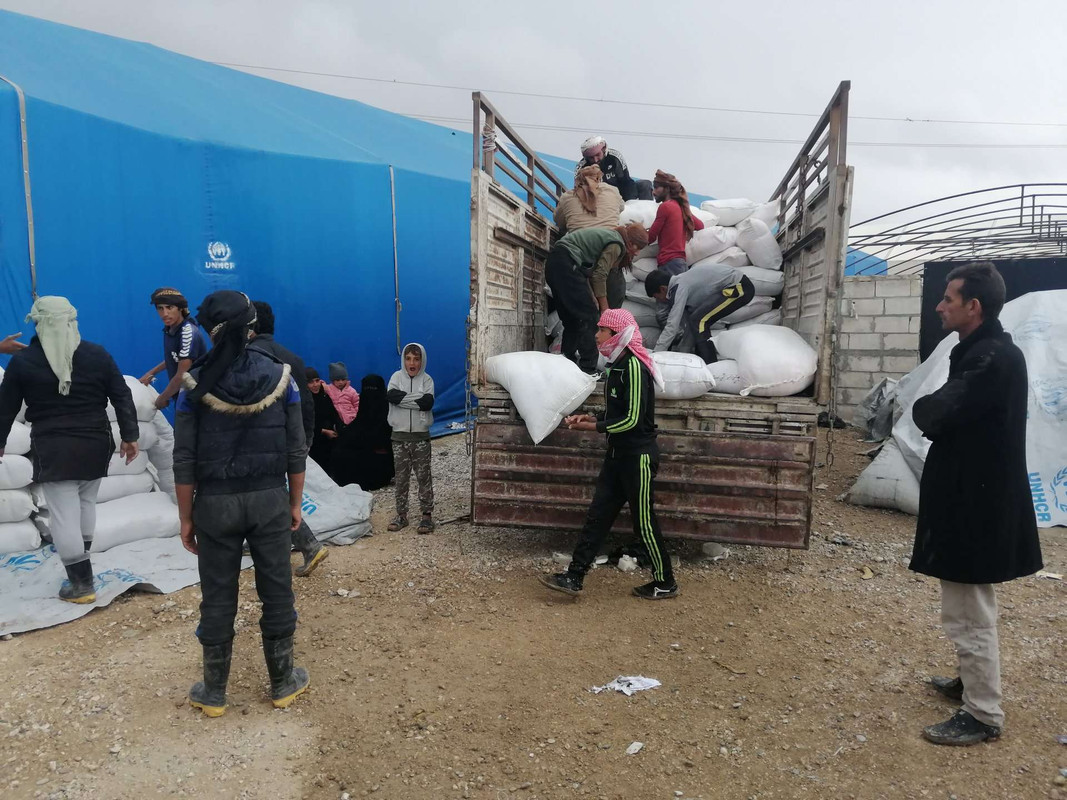 The Syrian families at the Hol Camp are divided into two categories, those willing to leave, and those want to remain, due to their fears to return to areas controlled by Syrian Government Forces for security reasons, in addition to their demolished homes and lacking job chances.
Medium cars left the camp boarding more than 500 people from Deir –ez-Zor and countryside, escorted by vehicles of the Internal Security Forces.
According to latest statistics, the Hol Camp is home to 17,530 families, made up of 63,800 people, of which 6563 are Syrian, made up of 23,959 people.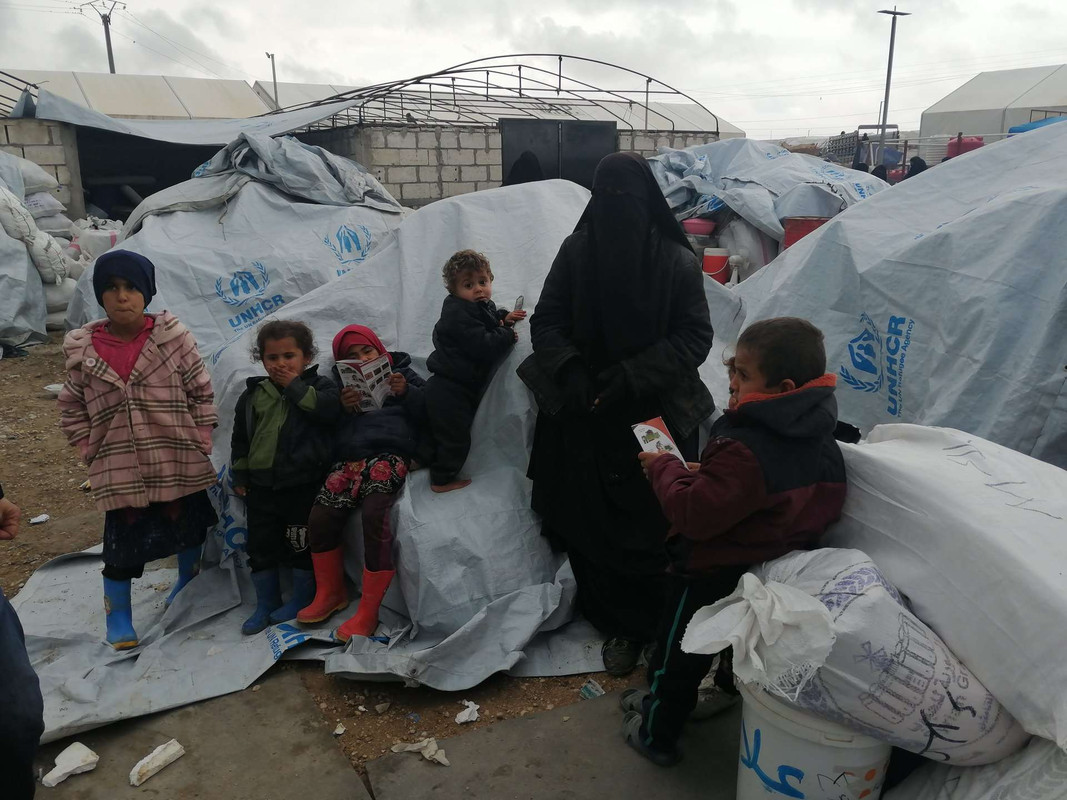 RELATED NEWS: