YPG: We will increase the struggle against occupation and fascism
"As YPG and YPJ troops, we won't remain silent in the face of occupation and fascist practices of any force, including Turkey. We will protect the values of our revolution against Turkish fascism by any means neccessary."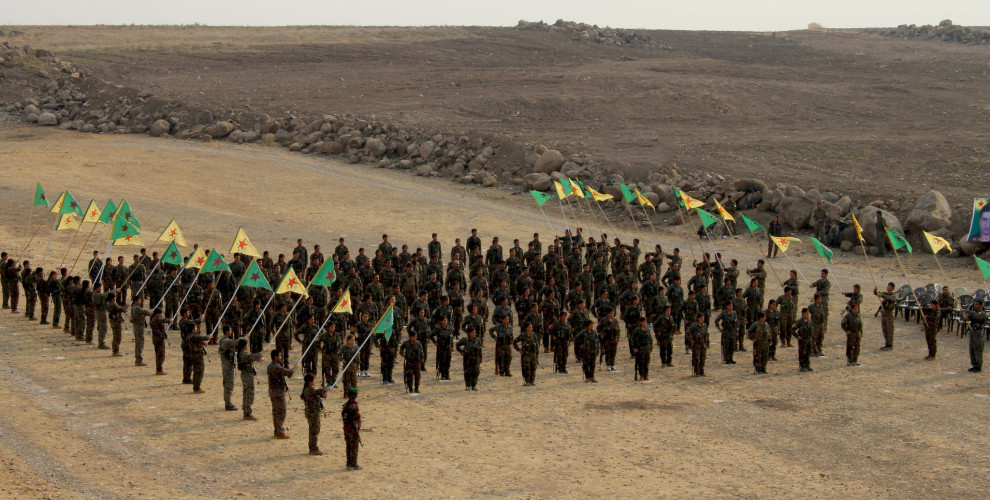 YPG Press Office released a statement on the first anniversary of the launch of occupation attacks against Afrin by the Turkish state and allied mercenaries.
Full text of the YPG statement is as follows:
"The great resistance and struggle of the peoples of western Kurdistan (Rojava) and Northern Syria has created a unique association within the community. Our struggle which started as a battle against ISIS in west of Kurdistan evolved into a revolution which has stood against all kinds of invasion attempts.
Spending all its energy trying to legitimize its occupation of Syrian lands, Turkey has resumed its efforts to stop the progress our forces have made in west Kurdistan and to undermine the democratic and revolutionary development of our people. Turkish invasion army and its jihadist proxies launched attacks on Afrin amid silence of those who did nothing but turning a blind eye to the occupation. YPG, YPJ and the people of Afrin put up a rarely seen resistance against this barbarism until the end. Hundreds of our fighters relentlessly resisted in face of those vicious attacks which were carried out with a disproportionate ground force, all kinds of heavy weapons, intense air attacks and the most advanced combat technology.
After the withdrawal on March 18, which aimed to prevent mass killings of civilians, the occupying Turkish army positioned the its troops in Afrin city and districts along with numerous islamist groups. Afrin was put into a dire situation due to serious human rights violations ethnic celansing and daily atrocities.
As YPG and YPJ troops, we won't remain silent in the face of occupation and fascist practices of any force, including Turkey. We affirm that we will increase the struggle against any kinds of fascism and invasion attempt until we achieve the emancipation of our people and geography from Turkish and jihadist invasion. We will protect the values of our revolution against Turkish fascism by any means neccessary."