Human shield actions in Kobane and Serekaniye continue
People of Northern Syria are committed to prevent an invasion by the Turkish state.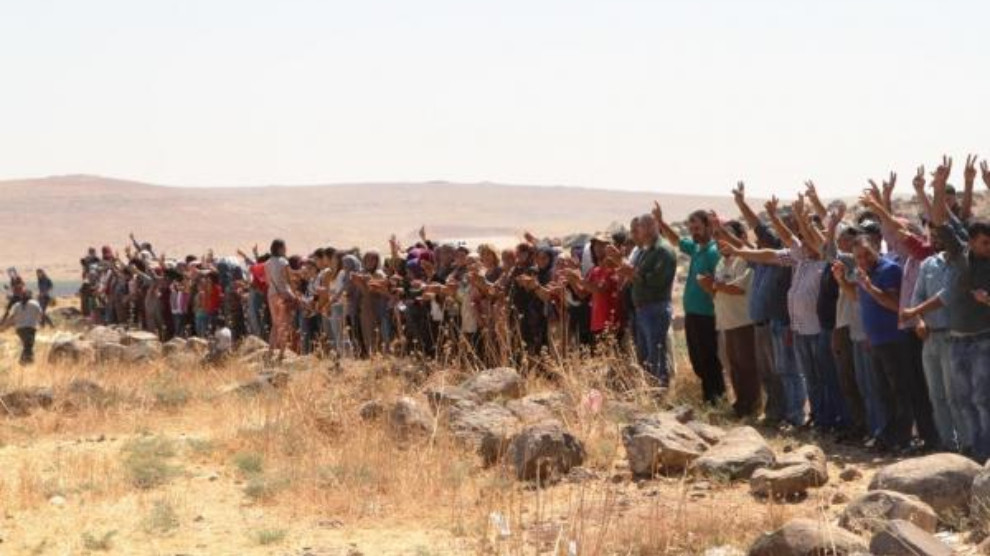 The human shield action launched in the border village of Qeremox to the east of Kobane against Turkey's threats to occupy North and East Syria continues on day 39.
In addition to the people of Kobane Canton, representatives of the political parties and civil society organisations in the region are paying solidarity visits to the action.
The human shield action in the border region of Serekaniye also continues, having left the 17th day behind.
Amid ongoing solidarity visits, the activists were visited by the families of martyrs in the Euphrates Region and residents of the Zergan district today.
Speaking here, Co-chair of Cizire Region Council of Martyrs' Families, Hesen Ubeyd, recalled that the people of the region have made great sacrifices to liberate their lands and will mount the same resistance against Turkish invasion.
Remarking that the Turkish state aims to break the will of the people, Ubeyd said; "Our regions were liberated with the blood of martyrs. We will follow in their footsteps until the martyrs' struggle for freedom achieves its goal."