Death toll rises to 70 in Idlib and Aleppo
The death toll in the bombings in Idlib and Aleppo has risen to 70.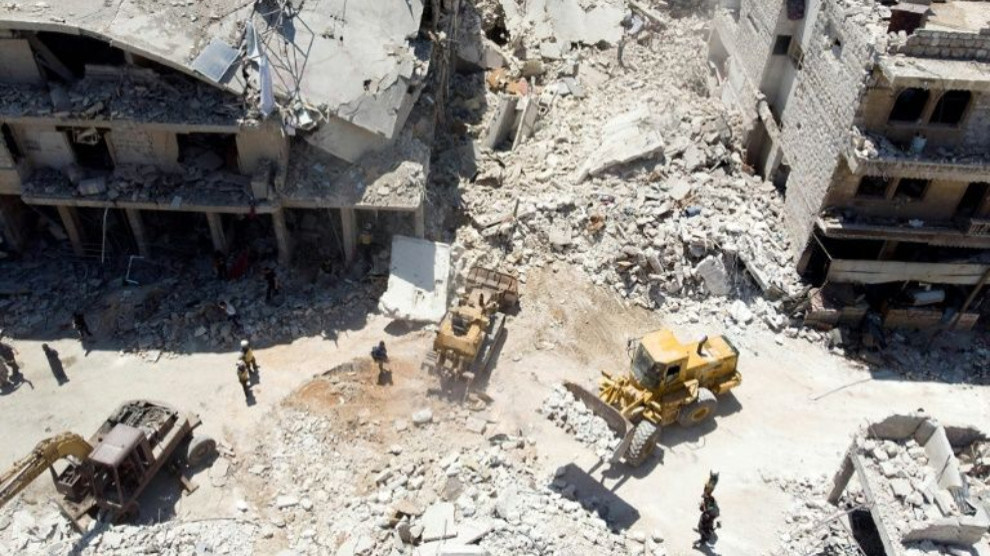 Syrian Observatory for Human Rights (SOHR) announced yesterday that 70 people have lost their lives in the Russian and Syrian regime jets' bombing of Idlib and the invading Turkish state's mortar fire into Aleppo.
MANY WOMEN AND CHILDREN LOST THEIR LIVES
The SOHR statement said regime jets killed 47 people, including 4 children and 4 women, in the airstrike against the Saraqib town to the east of Idlib, while 2 children lost their lives in the airstrike against the Latmin village to the north of Hama.
The barrel bombs dropped on the Kafr Roma region to the south of Idlib killed one woman and one man. Russian jets bombed the Kafr Nibul region to the south of Idlib, killing one person.
A mother, father and their two children were killed as a result of the regime's barrel bombs dropped on the Kestin village to the west of Jisr al-Shughur. Regime shelling of the Small Badmaya village in Idlib killed one civilian and another civilian was killed in the Kafr Dail village.
TURKISH STATE ALLIED GANGS KILL PEOPLE
Turkish state allied gangs attacked the Jamiliya and Hamdaniya neighborhoods of regime-controlled Aleppo, killing 7 people. In another attack against the regime-controlled al-Na'ourat Shatha to the northwest of Hama, 6 people (4 from the same family) were killed.
The SOHR announced that there were many people trapped under rubble due to the bombings.