5257 families rescued by SDF settled in the Hawl camp
The civilians rescued by the ISIS in Hajin and al-Bagouz on the Syrian-Iraqi border from the hands of ISIS reach the Hawl camp and are accommodated there.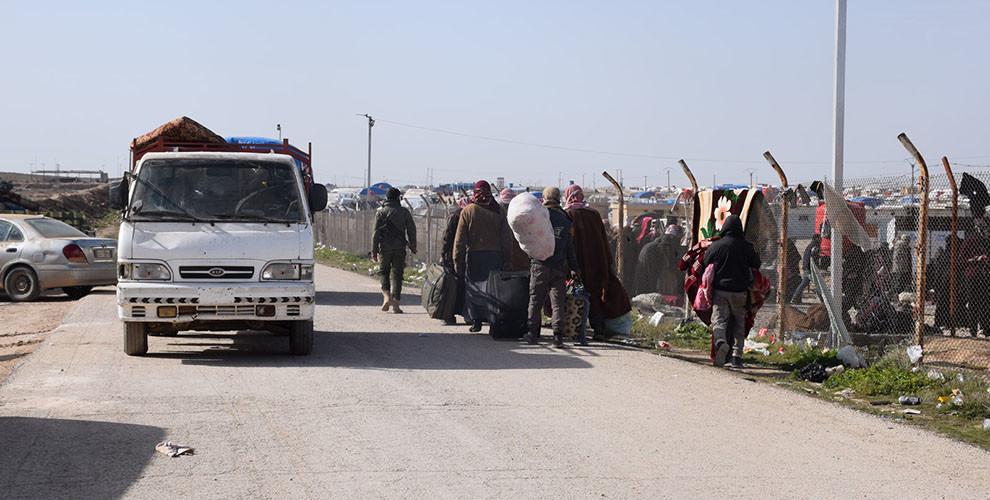 While the fighting for the liberation of the last ISIS-occupied territories in Deir ez-Zor territory continues, fighters of the Syrian Democratic Forces (SDF) have set up a security corridor for the liberation of civilians from ISIS areas. In this way, thousands of civilians used by the ISIS as human shields have been rescued and taken to areas under the control of the autonomous administration of northern and eastern Syria.
The Hawl camp was established on March 9, 2016 by the Refugee Affairs Office of the Cizîrê Region Civil Work Committee, located 30 km east of Heseke city and about one kilometer south of the district of Hawl.
24,000 refugees and migrants were staying in the camp before the latest wave of flight during SDF's ongoing campaign in Deir ez-Zor territory. With the arrival of 5227 families rescued by the SDF, an additional 18,721 inhabitants are added to the camp population.
The camp management says that their capacity is far exceeded and that there is no way to meet some basic needs like tents, calling for support from the international community.