Young internationalists from France go to Qandil for solidarity
Internationalist youth from France have come to South (Bashur) Kurdistan to support the Human Shield action against the invasion threats of Qandil region by Turkey.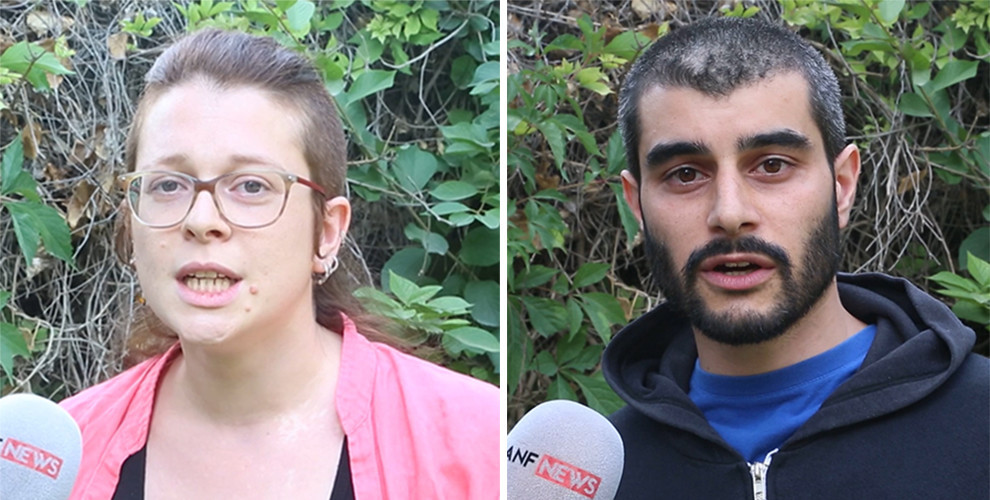 People and patriotic youth from southern Kurdistan, northern Iraq, launched 'Human Shield' action in Qandil on June 8 in protest at the AKP regime's invasion attacks against the region. The demonstration of Bashur people is receiving growing support from the people in the region, and now from internationalists from France.
A group of French internationalists has come to South Kurdistan from Paris to support the human shield action. Speaking to ANF before leaving for Qandil, the internationalists called on the human rights organizations in Europe, and all those siding with freedom, to act against invasion.
Elisa İcha said she came to Kurdistan after the attacks on Qandil and South Kurdistan which -she said- aim to occupy Kurdistan lands under the name of Qandil.
"Qandil is subjected to savage attacks. The Turkish state wants to deprive the Kurds of all their lands and country. Anybody that sides with freedom should oppose and take action against this occupation. I invite everyone to Kurdistan against occupation."
Another internationalist, 29 years old Mathis who also came from Paris, told that he got to know the Kurds after the triple murder of Sakine Cansız, Fidan Doğan and Leyla Şaylemez in Paris in 2013. He had a closer relation with the Kurdish cause afterwards.
Mathis recalled that the AKP-Erdoğan regime started an attack against Kurds in Cizre, Sur and Nusaybin in 2015, short after the Paris killings, saying the following;
"The fascist regime of Erdoğan burned cities to the ground, burned people alive in basements, attacked Afrin this year and is targeting South Kurdistan and Qandil now. I came here from Paris to stand against these attacks, and to do my part in the defence of Kurdish people's rights. I invite human rights defenders and all those opposing fascism and occupation, to stand against the killing of Kurds and occupation of their country. I call on the people of Europe to come here and stand against this occupation and massacre. If they cannot come here, they should take action wherever they are. Kurds mustn't be left alone against fascism, we must do our best for them."