Yazidi women to join the rally against isolation in Strasbourg
The Yazidi Women Umbrella Council (SMJE) has denounced the February 15 international conspiracy against Abdullah Ocalan, calling for strong participation in February 16 rally in Strasbourg, France.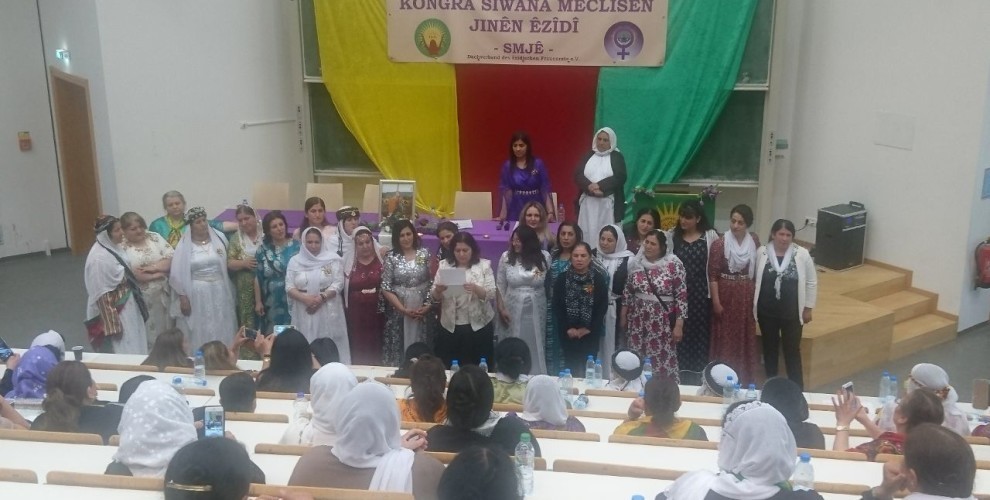 In a written statement, the Yazidi Women's Umbrella Council (SMJE) condemned the February 15 international conspiracy against Kurdish People's Leader Abdullah Ocalan.
Stressing that it was an honorable responsibility to demand Ocalan's freedom; the SMJE called on all women, particularly the Yazidi women, to join the massive rally to be held in Strasbourg tomorrow to condemn the conspiracy.
Highlighting Ocalan's role in the protection of Yazidis, the SMJE said: "Since 2014, not only the Yazidis have been protected, but also they have been rescued from a history of massacres thanks to Ocalan's perspectives on free life. Ocalan's paradigm of democracy and peace has secured self-organization, self-defense, and self-administration for the Yazidi community."
'The isolation will be broken under the lead of women'
The SMJE stressed that since 2014 the Yazidi women have strengthened their resolve, organized themselves and fought against ISIS and Erdogan's fascism. The statement said that in the same way, the hunger strike campaign led by Leyla Guven will defeat fascism and break the inhumane isolation.
Referring to the silence of the United Nations, the European Council and the CPT, the SMJE denounced the ignorance of these organizations towards Abdullah Ocalan, and urged the Yazidi women to rise up against fascism before it was too late.
Call for participation in Strasbourg rally
The SMJE called for actions in front of the Turkish and American embassies on February 15 to protest the international conspiracy; it also invited everyone to participate in the central demonstration due to be held on February 16 in France's Strasbourg.