Yazidi women take over the vigil for Öcalan in Strasbourg
Activists of the Yazidi women's association SMJÊ took over the vigil for the freedom of Kurdish leader Abdullah Öcalan in Strasbourg in the 537th week of the action.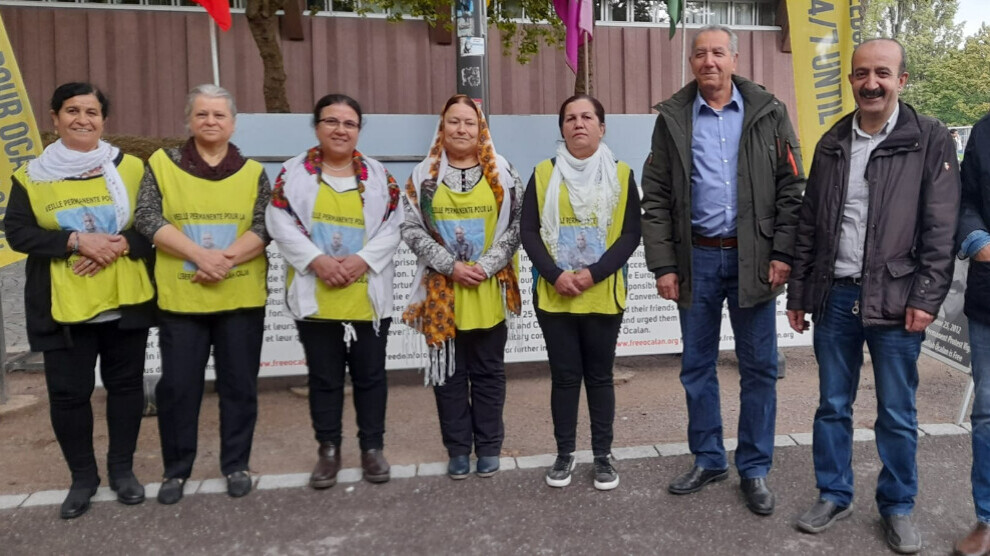 Since 25 June 2012, a permanent vigil has been held in front of the European Committee for the Prevention of Torture (CPT). The activists are demanding an immediate intervention of the CPT for the lifting of Abdullah Öcalan's isolation and his release. This week, activists Fikriye Ferho, Zübeyde Xebat, Zero Kivağî, Sosin Kartal and Ayhan Iğrek from the umbrella organisation of the Yazidi Women's Councils (Sîwana Meclîsa Jinên Êzidî, SMJÊ) took over the protest.

Fikriye Ferho said on behalf of the group: "We came here from Germany as members of the Yazidi Women's Councils Organization and took over the vigil two days ago. As Yazidi women, we see the commitment to the freedom of Rêber Apo [Abdullah Öcalan] as our most important task. We won our freedom on the basis of his ideas and thoughts. It is our duty to stand up for Rêber Apo. We strongly condemn his isolation. We will take to the streets and resist until Rêber Apo is free."
Ferho pointed out that there has been no sign of life from Imrali for over a year and a half and asked, "Where are the institutions and organisations that pretend to protect human rights? Why are these organisations silent in the face of aggravated isolation?"