Request of arrest for 20 people out of 47 detained in ESP operations
20 people were sent to the court with a request for arrest out of the 47 people detained in the political genocide operations against the ESP. 5 people were remanded in custody, 27 people were released under judicial control.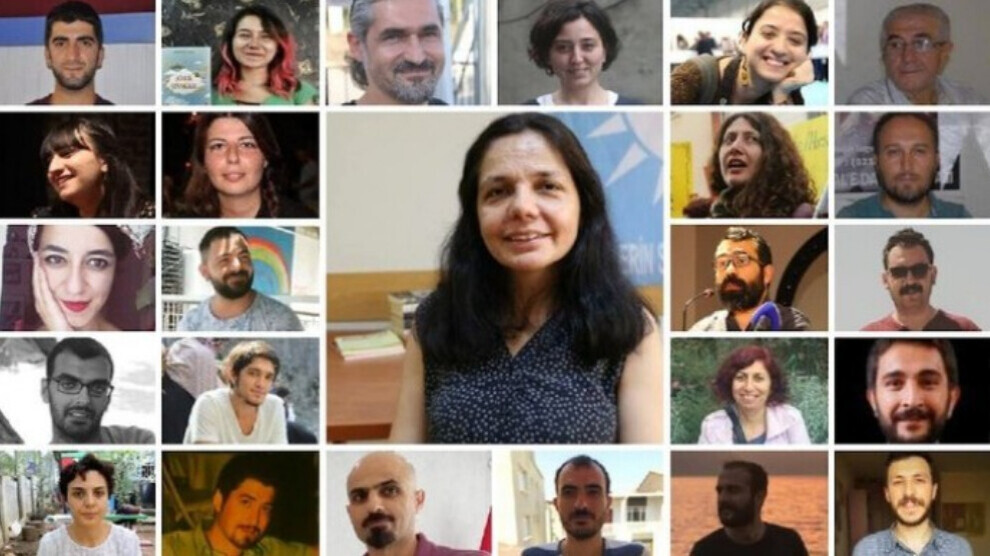 47 people, including, Socialist Party of the Oppressed (ESP) co-chairperson Özlem Gümüştaş, ETHA news agency journalist Pınar Gayıp, Socialist Women's Councils member Satiye Ok, HDP member Sıtkı Güngör, Limter-İş Union General deputy chair Levent Akhan, Lawyer Kamil Ağaoğlu from the Law Office of the Oppressed, and ESP members and executives appeared in court.
Gülşah Padak was remanded in custody as so were ESP Istanbul Provincial Co-chair Ezgi Bahçeci, HDP PM member Sıtkı Güngör, ESP executive Kerim Altınmakas, Limter-İş Union Organization Deniz Bakır. ETHA reporter Pınar Gayıp was sent to house arrest and was banned from leaving the country. Ceren Çoban, Alev Özkiraz and Satiye Ok were also sent to house arrest.
The people whose arrest was required are as follows: lawyer Özlem Gümüştaş, Levent Akhan, Pınar Türk, Deniz Bakır, Ezgi Bahçeci, Sitki Güngör, Kerim Altınmakas, Atilla Dalkılıç, Hakan Kafadar, Seyit Cem Çakmak, Rıdvan Coşkun, Burak Yılmaz, Begüm Ateş.
27 people released under judicial control
The names of those released under judicial control are as follows: Zindan Dorudemir, Medine Çam, Safa Ensar Albağlar, Tuncay Kılıç, Nazlı Masatçı, Kamil Ağaoğlu, Mehmet Küçük Günaydın, İsmail Özer, Eda Can Demir, Yunus Kara, Ozan Özgenler, Nesrin Salduz, Engin Ateş , Nevzat Alkan, Emrah Alkan, Deniz Bowl, Deniz Dilli, Zeynel Sabaz, Kutay Soybil, Akgün Irgat, Cihan Taşkın, Efe Özcan, Güldem Hantaş, Mehmet Fatih Bilben, Rezzan Mintaş, Erol Erol, Talat Bingöl.