"We will defend Southern Kurdistan in case of a Turkish attack"
PKK's Murat Karayilan vowed that guerrillas will defend Southern Kurdistan in case of a Turkish attack or an invasion in the wake of the independence referendum, which -he said- is a right.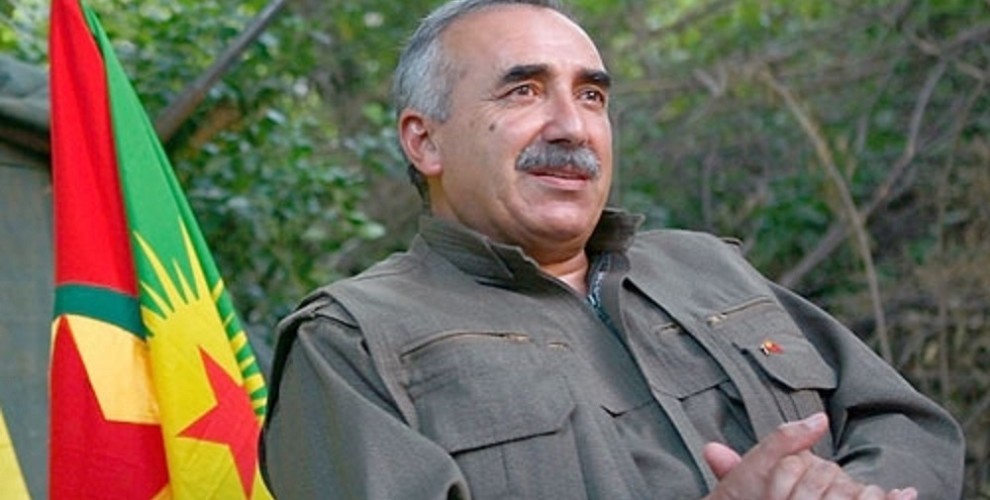 Karayilan pointed out the threats of attacks and invasion against Southern Kurdistan and said: "Kurdish people have the right of self-determination like all other nations. Our people in Southern Kurdistan should know that If Turkey attacks their soil, we won't stand aside and watch."
Speaking to Radio Denge Mezopotamya, PKK Executive Committee member Karayilan talked about the independence referendum in Southern Kurdistan, threats against Kurdish nation and national unity conference.
Citing the threats by Turkey against Southern Kurdistan, Karayilan said the Ankara regime is preparing for an invasion.
Regarding the recent clashes between Kurdish guerrillas and the Turkish army in Barzan area, where Barzani's tribe is settled, Karayılan said that 3 guerrillas lost their lives and 5 guerrillas went missing when HPG attacked Turkish troops that crossed the border into Southern Kurdistan.
He said the Barzan area was deliberately targeted by the Turkish army and HPG will continue to resist and respond to Turkish attacks.
NOBODY CAN ATTACK THE KURDS IF THEY UNITE
Mentioning the threats by Turkey, Karayilan said: "As Kurdish people and Kurdish politicians we discuss among ourselves if the timing of the referendum was right or not, if referendum is really the solution, how this decision is made and etc. In this aspect we can criticise each other. This is our problem as Kurds. But today there is an attack, there are threats and preparations for an invasion. Kurds have the right to self-determination like any other nation.  But now they say 'how can you do something like this? As Kurds you can't do such thing.' And they attack Southern Kurdistan. Especially Turkey does more than any other power as if Southern Kurdistan was not a part of Iraq but a part of Turkey. Besides if Turkey didn't follow this approach the reaction of Iran and Iraq wouldn't be this hard. Turkey provoked them. They visited Tehran, talked with Abadi. They were leading this attack. You'd think that Hewler and Kirkuk are theirs' and they are losing those cities."
WE WARNED THE KDP AGAINST TURKEY'S AKP
Karayilan criticized Kurdistan Democratic Party's (KDP) relations with Turkey's Justice and Development Party (AKP) for ignoring PKK's warnings and added: "We shared our opinions on the reality of the AKP state and the AKP-MHP alliance. We told them 'you don't know AKP and Erdogan like we do. Erdogan is the new Saddam. He is even more dangerous than him. Because he's a racist person. They are acting like a friend of yours to disrupt your relationship and benefit from you. They show themselves as enemy of PKK but they are enemies of all Kurds. I personally told this Masoud Barzani twice. But unfortunately they didn't listen to us."
THERE ARE A GREAT NUMBER OF TURKISH SPECIAL FORCES IN THE SOUTH
Referring to the presence of Turkish special forces in Southern Kurdistan, Karayilan pointed out that almost half of the Turkish special forces are stationed in Kurdistan as a result of deep relationship between Southern Kurdistan's administration and Erdogan.
"That's why Turkey's voice appears so loud. Therefore they talk like this region is under their control. You never trust your enemy. It was not a good political approach by them (Southern Kurdistan Administration)."
Karayilan also criticized Southern Kurdistan's prime minister Nechirvan Barzani for choosing a very submissive tone while sending messages to Turkey.
"Nechirvan (Barzani) talks like he is begging. He says things like 'we were never a threat to Turkish interests and we are not now.' Turkey is holding its bat in the air and waiting on top of you and you talk like that! It's a shame. Someone will stand in front of you with a tank and you will go to him and beg. If you took a step (independence referendum) you should continue" he said.
IF TURKEY ATTACKS THE SOUTH WE WON'T STAND ASIDE AND WATCH
Referring to a probable Turkish attack against Southern Kurdistan, Karayilan said they won't stand aside and watch.
"We will defend our people. If this process continues like this this burden will be on our shoulders. We are aware of this. But the real result of all of these is we understand that national unity is the right path.
We have to have a common Kurdistani strategy. There should be a common strategy for Kurdistan. To this end, whatever you call it, a congress, a conference, workshop; whatever is necessary should be organized. If we want to seize the opportunities in the Middle East, if we want this cause to succeed, we have to have a common strategy" he added.