Vigil in support of HDP in Cizre enters second day
The vigil initiated by the HDP Cizre Provincial organization against the raid on their party continued on its second day.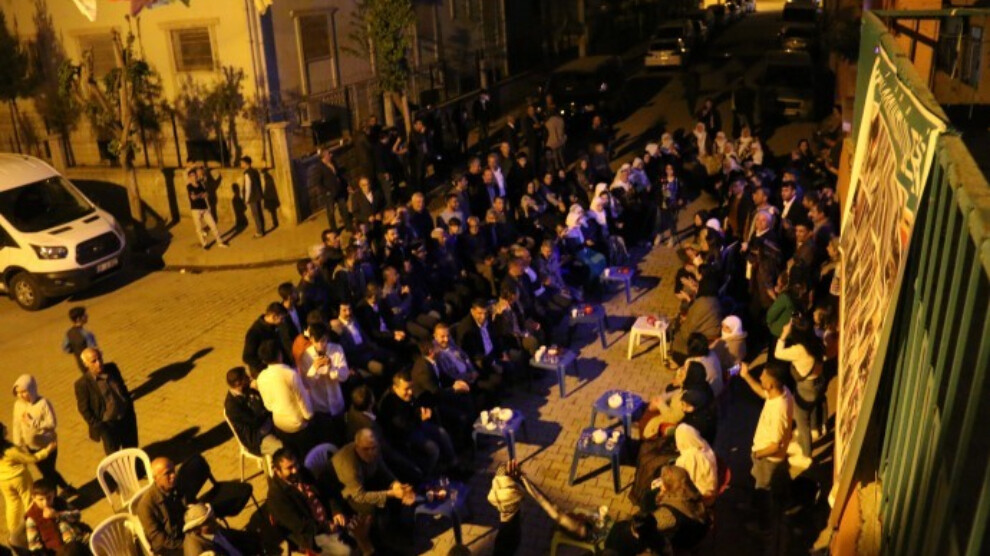 Peoples' Democratic Party (HDP) Cizre Provincial organization launched a vigil on Tuesday morning to protest the police raid on district buildings and the detention of 10 people, including HDP Cizre Province co-chair Mesut Nart.
HDP Şırnak MPs Nuran Imir, Hasan Özgüneş, Peace Mothers Council members, Free Women's Movement (TJA) activists, HDP Şırnak province and district co-chairs, Cizre Municipality co-mayors Berivan Kutlu, Mehmet Zırığ, Silopi Municipality co-mayors Adalet Fidan and Süleyman Şavluk, as well as many citizens took part in the vigil.
'No one can turn down HDP's voice'
HDP Şırnak MP Nuran Imir said that the people participated in the vigil with determination and added that solidarity visits to the party continued. Imir said that a serious conspiracy is being carried out against the party. "The vigil for our party is against these pressures. They want to put a barrier between our party and our people. But they failed. No one can turn down the HDP's voice, because the HDP is the people."
Citizens who participated in the vigil sang Kurdish songs. HDP Şırnak MP Hasan Özgüneş also recited poems and repeated the slogans "The HDP is the people, the people are here" and "Bijî berwxedana HDP'ê".
A table will be put up in front of HDP Cizre district building and the iftar will be eaten with citizens.